At this year's bauma show in Munich, Germany, Kleemann will debut a world premiere, the new impact crusher MOBIREX MR 130(i) PRO.
With the impact crusher MOBIREX MR 130(i) PRO, Kleemann presents a new family member from the PRO line. The plant is used as a primary and secondary crusher and combines output, precision and sustainability.
Thanks to its all-electric drive concept with the option of an external power supply and thus CO2-free operation, the plant guarantees low energy consumption per ton of final product.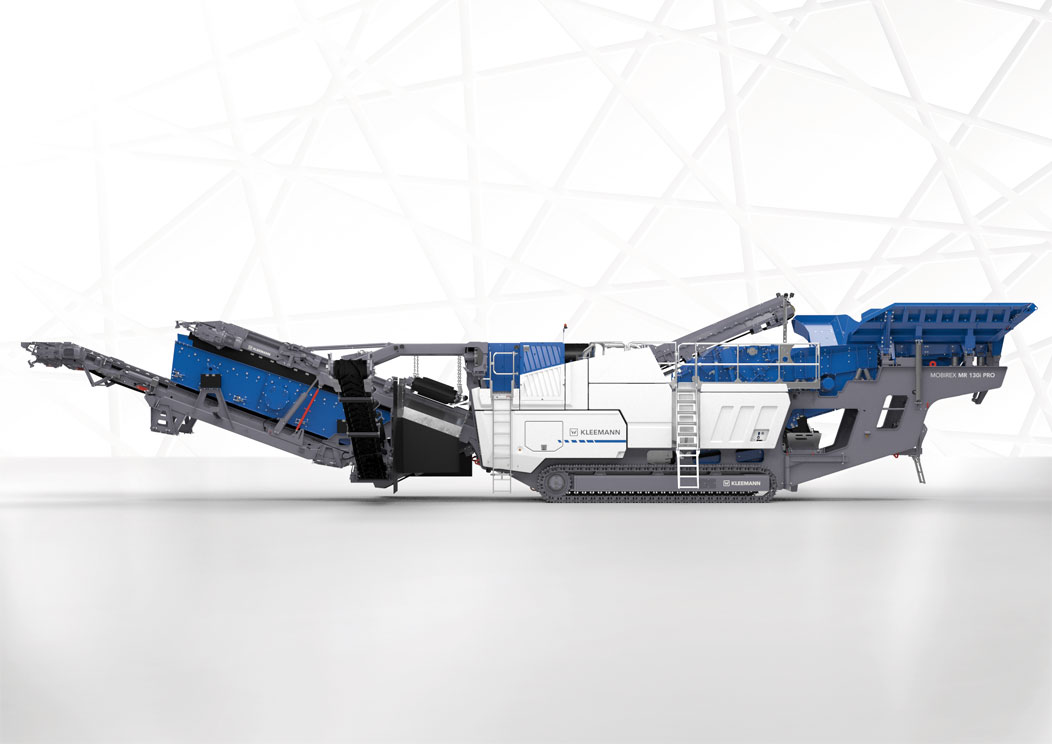 The optional large double-deck secondary screening unit permits the production of two classified final grain sizes. The MR 130(i) PRO covers a very wide application range in natural stone and recycling.
With its heavy rotor and powerful electric 250 kW drive, the crushing unit guarantees a very high and stable throughput. A continuous crusher load is guaranteed by the Continuous Feed System (CFS).
Matt Graves, director of marketing communications, told Rock Products that the machine will be introduced to the North Amercian market in 2023. "We are very excited, as this continues progress toward sustainability, while addressing the customers' needs for reductions in cost per ton," Graves said.
Wirtgen/Kleemann, www.wirtgen-group.com