MDU Resources Group Inc. announced that its board of directors has unanimously approved a plan to separate its wholly owned construction materials business, Knife River Corp., from the company. 
The separation will result in two independent, publicly traded and well-capitalized companies, which the MDU Resources board believes will leave each positioned well for durable growth and shareholder value creation. The separation is expected to be effected as a tax-free spinoff to MDU Resources shareholders and to be completed in 2023.
Knife River, which provides construction materials and contracting services throughout the western, central and southern United States, will remain headquartered in Bismarck, N.D. Knife River produces and delivers aggregates and markets crushed stone, sand, gravel and related construction materials, including ready-mix concrete, asphalt and other value-added products. It also distributes cement and asphalt oil.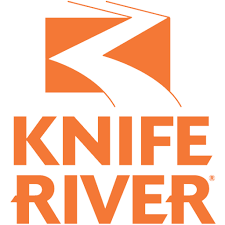 Knife River has more than 1 billion tons of aggregate reserves, 110 ready-mix plants, 50 asphalt plants, and a combined 410,000 tons of liquid asphalt and cement storage. It also performs integrated contracting services for most types of aggregate-related construction, including roads, freeways, bridges, residential properties, schools, shopping centers, office buildings and industrial parks.
Knife River has a successful track record of growth. In just the past four years, it has completed 12 acquisitions and increased revenues 23%. Knife River generated $293 million of EBITDA in 2021. MDU Resources' board believes Knife River is poised to benefit from significant investments at the federal and local levels in infrastructure development and upgrades
"We are taking an important step to significantly enhance the value inherent in our businesses by creating two focused, independent publicly traded companies," said David L. Goodin, president and CEO of MDU Resources. "We are proud of the strong businesses we have built and are confident now is the right time to take this step to best serve our customers, employees, communities and shareholders."
MDU Resources' and Knife River's proven management teams will be able to more directly focus resources and capital to achieve their respective strategic goals, Goodin said. "We expect this transaction to create significant value for our shareholders and believe it will enable us to achieve attractive shareholder returns at both companies."
Dennis W. Johnson, chair of MDU Resources board, said, "The board regularly assesses MDU Resources' business, operations and value creation opportunities. Our most recent assessment determined that a separation of Knife River could unlock significant value. Since its first aggregate company acquisition in 1992, MDU Resources has built Knife River into a leading aggregates-based construction materials business. The MDU Resources board believes Knife River is ready to continue its success as a stand-alone public company and take full advantage of anticipated work resulting from federal infrastructure funding. We will diligently work through the separation process to ensure each company is optimized to deliver value for shareholders."
The MDU Resources board believes the proposed separation will unlock the inherent value within the two companies, which have unique growth prospects and investment opportunities. The separation is expected to have a number of benefits for MDU Resources and Knife River stakeholders, including:
Enhanced strategic focus: Each company will be able to pursue individualized strategies specific to the industries in which they operate, and use equity tailored to its own business to enhance acquisition programs and retention and hiring.
Optimized capital structures: Each company will benefit from a distinct capital structure and financial policies tailored to its separate business profile and needs.
Tailored capital allocation strategies: Each company will have enhanced flexibility to deploy capital toward its specific growth opportunities.
Distinct investment opportunities: Investors will have two compelling investment opportunities and will be able to better assess the value of the two companies based on their respective operational and financial characteristics.
MDU Resources: Regulated Utility and Infrastructure Business Focused on Building a Strong America.
Following the planned separation, MDU Resources will remain headquartered in Bismarck, N.D., and continue to be the parent company for MDU Resources' existing regulated electric and natural gas utilities (Cascade Natural Gas Corp., Intermountain Gas Co., Montana-Dakota Utilities Co.), natural gas pipeline business (WBI Energy, Inc.) and construction services company (MDU Construction Services Group, Inc.). MDU Resources expects approximately 70% of its pro forma EBITDA to be generated from its regulated businesses, providing low-risk, stable returns to shareholders.
The company's utilities provide affordable and reliable electric and natural gas service to 1.2 million customers across eight states. The combined utility business has a rate base of $2.8 billion and is expected to make $1.6 billion in capital investments over the next five years. It generated $321 million of EBITDA in 2021.
WBI Energy provides natural gas transportation and underground storage services through regulated pipeline systems primarily in the Rocky Mountain and northern Great Plains regions of the U.S. and provides non-regulated cathodic protection and other energy-related services. It generated $78 million of EBITDA in 2021. With approximately 98% of WBI Energy's EBITDA coming from regulated business, it is focused on growing this business through pipeline expansion projects.
MDU Construction Services Group provides market-leading specialty contracting services across the U.S., primarily electrical and mechanical, and transmission and distribution services. MDU Construction Services Group is comprised of 16 local operating companies employing more than 8,500 skilled workers during peak season and has been ranked the fourth largest U.S. electrical contractor. It generated $169 million of EBITDA in 2021.
The separation is expected to be completed in 2023. The proposed separation is subject to customary conditions, including final approval by the MDU Resources board of directors, receipt of a tax opinion and, if determined advisable, a private letter ruling from the Internal Revenue Service, and the filing and effectiveness of a Form 10 registration statement with the U.S. Securities and Exchange Commission. No assurance can be given regarding the form that a spinoff transaction may take or the specific terms or timing thereof, or that a spinoff will in fact occur.
MDU Resources said it is committed to establishing strong capital allocation strategies for each business that align with each business's long-term goals. Post-separation, MDU Resources intends to maintain a dividend policy consistent with its historic practice. Knife River's dividend policy will be determined in the future in a manner consistent with its stated capital allocation strategies. Further details related to capital structure, governance and other elements of the transaction will be announced at a later date.