If I had any hair to tear out, this month I would be tearing my hair out while yelling, "Just … No!"
First, the U.S. Department of Labor's Mine Safety and Health Administration (MSHA) has launched a new enforcement initiative to "better protect the nation's miners from health hazards resulting from repeated overexposure to respirable crystalline silica." MSHA said that silica dust affects thousands of miners each year and, without adequate protection, miners face risks of serious illnesses, many of which can be fatal.
As part of the program, MSHA will conduct silica dust-related mine inspections and expand silica sampling at mines, while providing mine operators with compliance assistance and best practices to limit miners' exposure to silica dust.
We have been hearing about the potential for action on silica in mining operations for years, but the truth is, there is not much there. This isn't an industry that works indoors. MSHA would be much better served sticking to its power haulage initiative where lives really are on the line every day.
Then there is the strike in Illinois. Just … No!
A strike among construction-equipment operators against three companies that operate 35 quarries throughout Illinois is affecting roadwork. Local 150 of the International Union of Operating Engineers called the strike against Lehigh Hanson, Vulcan Materials and Holcim US. Strikes are bad for business. This isn't a good time to have labor issues, when labor issues are impacting the country on multiple levels.
Then there is the gas tax holiday. Just … No!
President Joe Biden called on Congress to suspend federal gasoline and diesel taxes until the end of September, framing the move as necessary to provide relief to American consumers. And he is asking states to do the same.
Rep. Peter DeFazio (D-Ore.), chair of the House Transportation Committee, said it best: "Suspending the federal gas tax will not provide meaningful relief at the pump for American families, but it will blow a multi-billion-dollar hole in the highway trust fund, putting funding for future infrastructure projects at risk."
Hopefully next month there will something to say "yes" to.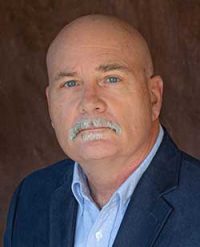 Mark S. Kuhar, editor
[email protected]
(330) 722‐4081
Twitter: @editormarkkuhar