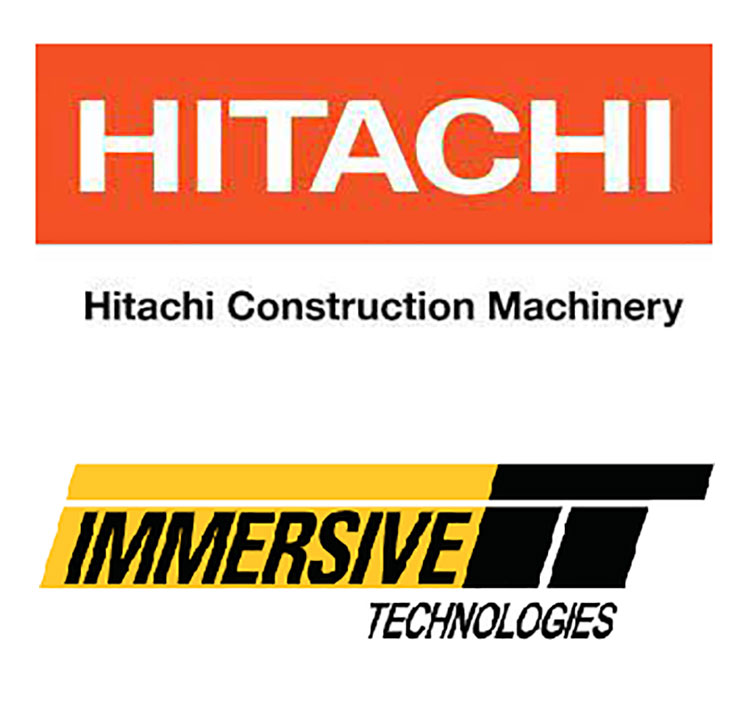 Since 2007, Hitachi Construction Machinery Co., Ltd (HCM) and Immersive Technologies have had a Technical License Agreement and a Partnership Agreement in place.
These two agreements seek to support their mutual customers and ensure the highest level of simulated training experience of mining equipment to equipment operators to maximize safety, production efficiency and product integrity.
The Exclusive Partnership agreement enables Immersive Technologies and HCM to collaborate in the development of simulator equipment solutions to meet mining industry demand and requirements, as well as provide training information to support HCM in product enhancements.
With 20 years of delivering the most accurate Hitachi advanced equipment simulators for mining customers, Immersive Technologies has a long history of providing quantifiable return on investment to Hitachi mining equipment owners, something no other simulator provider can evidence.
Today, dozens of mines throughout the world benefit from improved production, safety, and cost per ton achieved through operator skills optimization. The solutions have significantly evolved over the years to include a range of haul trucks, excavators, shovels, and autonomous panel add-ons for loader operators to manage autonomous haulage trucks. These long-standing customer relationships have shaped the requirements for best-in-class simulation.
The following results have been recently achieved by mines utilizing Immersive Technologies Hitachi simulators for mining equipment:
4% reduction in fuel consumption (fleet management data).
39% reduction in haul-truck load times (fleet management data).
19% improvement in BCM/HR (fleet management data).
68% improvement in AHS wait time (SimData).