CASE Construction Equipment dealer Tidewater Equipment Company has expanded its construction equipment footprint in the southeastern United States with an all-new full-service location in Enterprise, Ala. – delivering dedicated equipment sales, parts and service support to southern Alabama.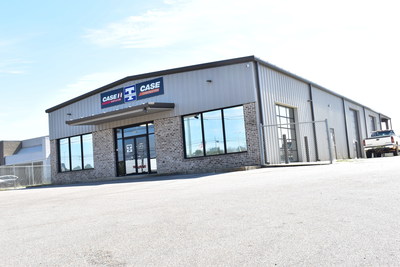 This is Tidewater's sixth construction equipment operation, and the company now serves a broad section of the southeastern U.S. construction industry with facilities throughout southern Georgia and northern Florida.
"Tidewater has been a heavy equipment powerhouse throughout the Southeast since 1947 – our construction-focused partnership started in 2019, and their team has shown an unwavering commitment to customer support and helping businesses grow with the right equipment and technology," said Terry Dolan, vice president – North America, CASE Construction Equipment. "Their customer-first approach matched with the continuing evolution and growth of the CASE lineup – including some never-before seen products and solutions available this fall – will position equipment owners and their businesses for success for years to come."
The new location is open now and is ready to serve all equipment needs in the region at 1504 East Park Avenue.