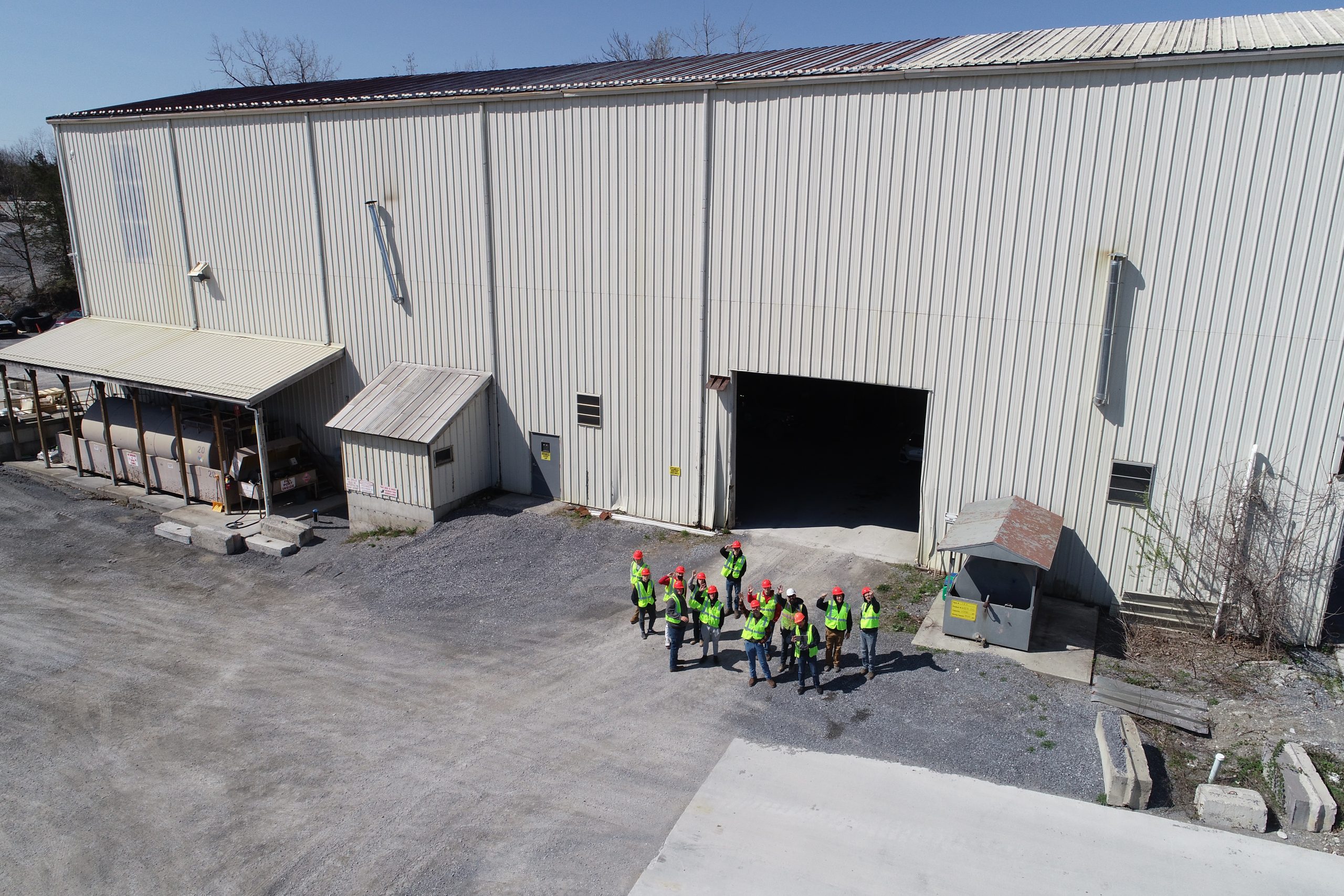 Peckham Industries recently partnered with several local schools in order to inform local students about available career opportunities and to teach them more about the construction industry.
The Dailey Precast team organized several tours with Southwest Tech's Building Trades program throughout the month of April. Junior and senior high school students from Bennington County, Vt., were able to come on-site and participate in guided tours from members of Dailey Precast's operations, production, quality control and automotive teams.
The Peckham Materials team hosted students from Red Hook High. School at its Pleasant Valley facility. The students toured the quarry, crushing plant, HMA plant, witnessed a blast and saw a demonstration in the quality control lab. Students also watched a demonstration of how Peckham Industries utilizes drone technology at each of its plants and facilities.
Lastly, in celebration of Earth Day, Peckham visited Dover Middle School to discuss the mining industry, the Wingdale quarry and recycling efforts throughout all of Peckham Industries.
"Partnering with local schools is mutually beneficial for the students and the industry and is something Peckham Industries is interested in continuing companywide," the company stated. "Students are able to learn about potential employment opportunities and the construction field, while the Peckham team and the industry are able to continue growing."
Peckham's numerous quarries, liquid asphalt and hot mix asphalt operations in New York, Vermont, Massachusetts and Connecticut work together to meet any road construction materials or paving challenge. Dailey Precast, in southwestern Vermont, manufactures superior quality, visually appealing prestressed, precast concrete components used for the construction of parking garages, bridges and retaining wall systems. Byram Concrete provides ready-mix concrete for construction projects near White Plains, N.Y.