Doosan Infracore North America announced its top-performing dealers of 2021. The top 10 dealers are among more than 170 Doosan construction equipment dealers in North America.
Doosan annually recognizes its heavy equipment dealers that have excelled in providing top-level performance in sales, parts and service to customers in their respective markets. The following are the top 10 Doosan dealers of 2021 (headquarters in parentheses):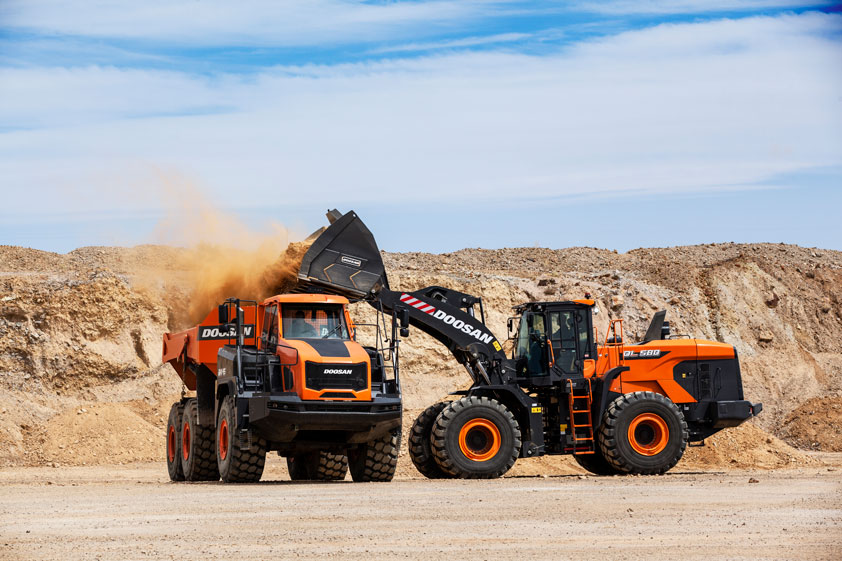 Barry Equipment Co. (Webster, Mass.), fifth consecutive year.
Best Line Leasing, Inc. (State College, Pa.).
Bobcat of Mandan, Inc. (Mandan, N.D.), fourth consecutive year.
Brown's Industrial Sales (Lloydminster, Alberta, Canada), second consecutive year.
Capital Tractor, Inc. (Greenwich, N.Y.).
CG Equipment (Guelph, Ontario, Canada), third consecutive year.
G. Stone Commercial Division (Middlebury, Vt.), second consecutive year.
Ironhide Equipment, Inc. (Grand Forks, N.D.),
Paul Equipment and Sons (Balmoral, New Brunswick, Canada).
Westerra Equipment (Abbotsford, British Columbia, Canada).
"Our dealer network has made exceptional strides in growing the Doosan brand, as evidenced by the number of dealers being recognized for multiple years of excellence," said Todd Roecker, vice president of growth initiatives, Doosan Infracore North America. "We're also pleased to see new dealers on this list who are helping us grow and expand in new territories."