Vulcan Materials hosted members of the Georgia Construction Aggregate Association (GCAA) Environmental Committee and key staff from the Georgia Department of Environmental Protection Division (EPD) on May 17 at its Kennesaw quarry.
GCAA Environmental Committee members in attendance (pictured below) were Jeff Wansley, GCAA; Ellen Price, Martin Marietta; David Huetter, United Consulting; Don Williams, Vulcan Materials; Katie Gregory, McGuire-Woods; Adria Reimer, Geosyntec Consultants; and Cody Hale, Nutter Inc.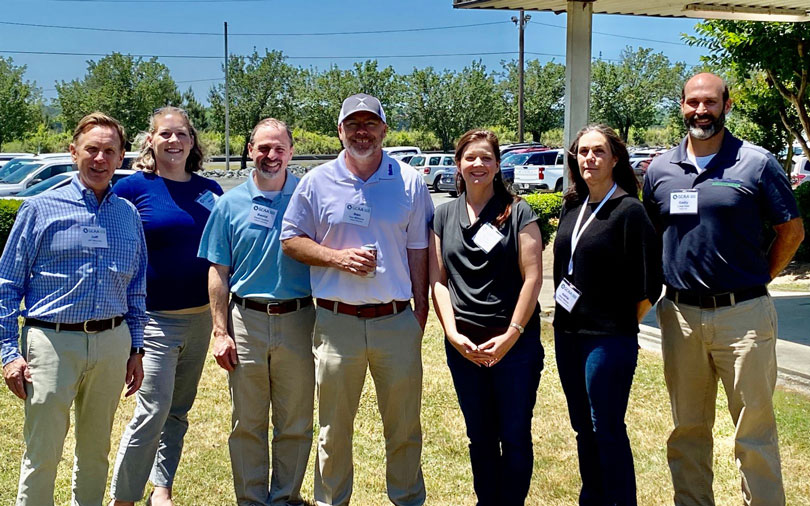 The meeting served as a great opportunity to meet in person and discuss issues of importance to the aggregate industry, GCAA stated.
GCAA Environmental Chair Don Williams, Vulcan Materials, welcomed the group and gave an overview of the aggregate industry and its permitting priorities. The meeting and discussion was followed by the group viewing a blast at the quarry, a van overview tour, and lunch.
Also, the Georgia Mining Association and GCAA kicked off the two-day Annual Safety Workshop in Macon, Ga., on May 18. There were approximately 246 registered attendees and exhibitors over the two-day period. The workshop stressed the importance of safety in the aggregate industry.