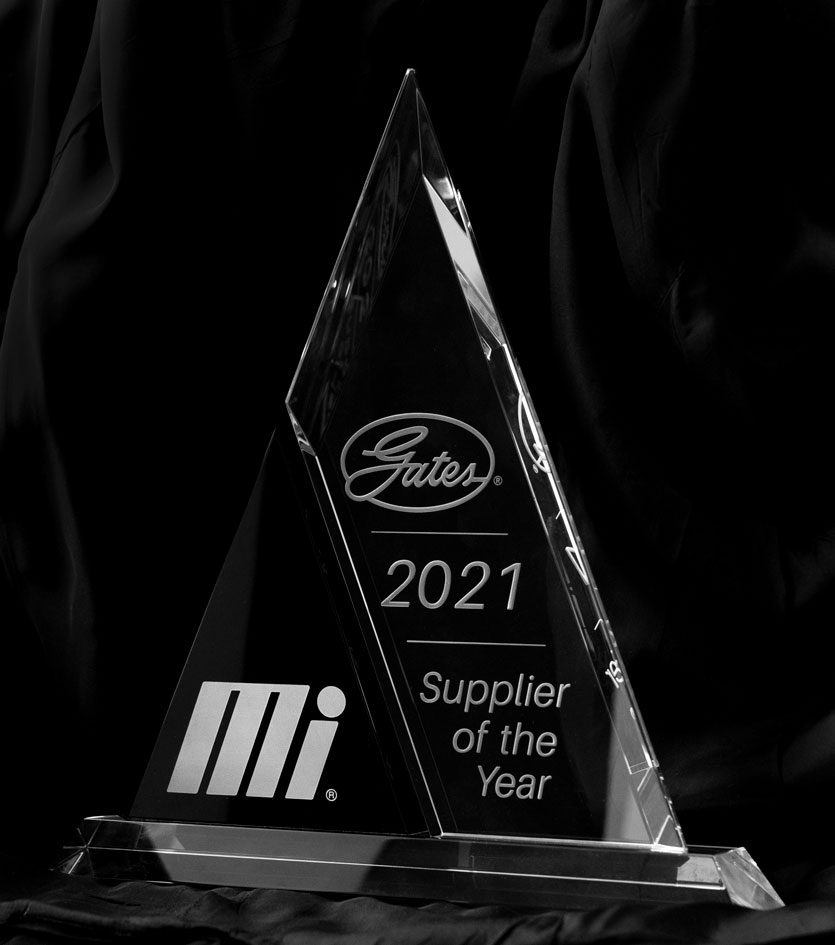 Motion Industries, Inc. named Gates Corp. as its 2021 Supplier of the Year. The award recognizes companies that have shown exceptional commitment to Motion through quality products and services, as well as earning the highest score in the multi-faceted Supplier Stratification rating system.
"We value and appreciate the relationship that we have with the Gates team," said Motion President Randy Breaux. "Over the past couple of years, we all have faced challenges like never before – with a pandemic, supply chain shortages, workforce issues and now inflation. Together, Motion and Gates continue to exemplify that relationships truly matter."
Motion's Supplier Stratification formula is a rating system that evaluates each supplier's performance in a number of Supply Chain, Marketing and Field Support categories.