Edward L'Engle Baker passed away peacefully at his home on April 28. A lifetime resident of Jacksonville, Fla., he was born on Feb. 2, 1935, to Thompson Simkins and Cynthia L'Engle Baker.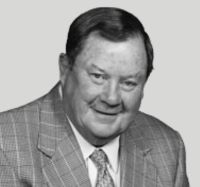 Baker was a 1953 graduate of the Woodberry Forest School in Orange, Va., where he excelled in track, a sport he continued to pursue at Davidson College, from which he graduated in 1957. Following college, Baker served in the US Marine Corps (1957-1960), attaining the rank of 1st Lieutenant.
Upon completion of his military service, Baker returned home to Jacksonville, where he began his career in the construction materials and mining industries, working alongside his father Tom at Shands & Baker and later his brother John and son Tom at Florida Rock Industries and Patriot Transportation Holdings, serving in capacities such as president, CEO and chairman during a career that spanned nearly a half century. 
He was the most significant driver behind Florida Rock's growth, taking public an enterprise his father started during the Great Depression and expanding its reach across the Southeast tremendously during the 20th century. Baker continued to be involved and take an active role in the company up through these past few months.
Baker is predeceased by his loving wife of 54 years, Ann McDonald Baker, and his sister, Sarah Baker Porter. He is survived by his four children, Tom Baker II (Martha), Missy Boney (Roland), Sally Lee (Larry) and Margaret Wetherbee (Putt).
"With great respect, we recognize the passing of Edward L'Engle Baker," stated the National Stone, Sand & Gravel Association (NSSGA). "On behalf of the aggregates industry, we at NSSGA express our sincere condolences to the Baker family."