From High School Seniors To Senior Citizens, Ozinga's Henry Operation Shows Its Support Of Programs Important To Its Community.
By Therese Dunphy
At Ozinga's sand and gravel operation in Henry, Ill., community outreach is ingrained in the operation's culture. It supports numerous community organizations and causes and has been recognized for its efforts by the Illinois Association of Aggregate Producers. In fact, it has earned the association's Community Relations Award seven times in the last decade.
"Ozinga's purpose is to make a positive impact on individuals, their families, and the community for generations, and it's something that's upheld throughout the entire organization," said Matt Ehrat, site manager. "Our Henry operation lives into this purpose through community outreach efforts.
"Typically, the general public may have negative thoughts about operations like ours taking place in their town, but we want to show them that our company is here to help the community long-term through monetary contributions and participating in community outreach," he added. "The more we show the community we're here to help, the more they see our operation in a positive light."
Focusing on Community Needs
Like many of its peers, the operation supports a number of school-based activities to benefit local youth. Such activities include donating to the Henry Chamber of Commerce scholarship fund for the graduating valedictorian and salutatorian during recent years. The operation assists the booster organizations and donated a scoreboard for the local baseball summer recreation field. During the height of the pandemic, it also sponsored banners for graduating seniors as well as the high school's post-prom activities.
"We do our best to contribute to as many organizations and groups as possible within the community. We try to spread those contributions to a variety of organizations rather than focusing on a specific few," Ehrat said. "We have many local organizations that are grateful for our participation in their programs. Henry is overall a small town, and we want those in the community to know that Ozinga is here to make a positive impact on the town however we can."
A popular activity among employees is participation with the local parades. Typically, three to four co-workers take part in decorating for the parade and driving equipment. "Co-workers who participate in the parade have a great time interacting with the community along the route and enjoy the experience," Ehrat said, noting that the operation plans to seek out future opportunities that allow for employee involvement beyond monetary donations.
Supporting Senior Activities
A somewhat unique part of Ozinga's outreach efforts is its involvement with programs for senior citizens. A donation request led to its involvement in Senior Citizens Day at the Marshall-Putnam Fair. The operation helped with entertainment, refreshments, and door prizes.
It is also among the sponsors of the Brown Bag It program, which began by providing three free music concerts in Henry's Central Park during weekdays in June. The program evolved to include food served by local vendors, two additional concerts over the Fourth of July, and a Labor Day car show with music, food vendors, and more than 100 cars on display.
Money for the programs is raised through annual grants from the local arts council, rotary, Chamber of Commerce, and area businesses. Average attendance for the June concerts is more than 100 and soars to more than 700 for the car show.
"The audience is composed of many senior citizens who cannot afford to attend paid events, handicapped persons who can easily access the park and Legion (where events are held in case of inclement weather), nursing home and care facility patients, as well as adults and children," explained Adelaide Kern, treasurer of the Henry Events Committee. "It is thanks to the support of companies like Ozinga that small communities can enjoy programs like our Brown Bag It."
By becoming embedded in the events that are important to the community in which it operates, Ozinga's Henry sand and gravel operation demonstrates its commitment to being a good neighbor.
"The best advice I can give is to carefully consider all opportunities and solicitations received from your community, as well as proactively looking for things your company can do in your community," concluded Ehrat. "Ultimately, live into a purpose of making a positive impact on people and community in some way every day!"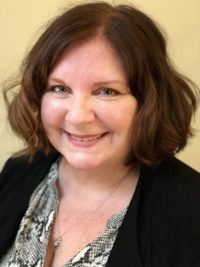 Therese Dunphy has covered the aggregates industry for nearly 30 years, while also serving multiple roles as a public official. As the owner of Stone Age Communications, she provides communications consulting services to help aggregate producers build stronger relationships within the communities they serve. She can be reached at [email protected]