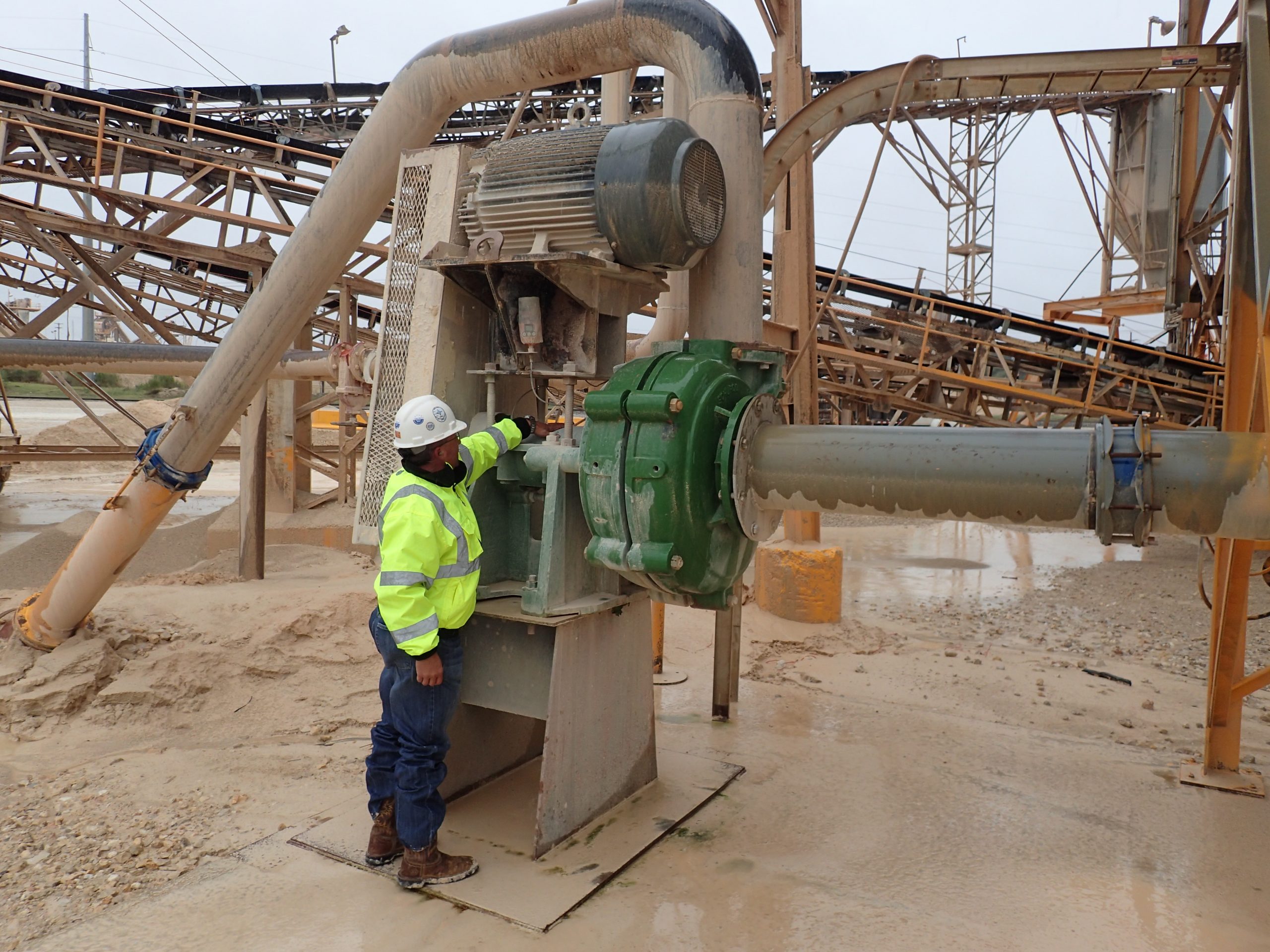 So many producers get caught up tackling many different tasks when it comes to caring for or maintaining equipment, that it can be easy to overlook pumps in any routine maintenance program.
If a pump is not maintained or regularly inspected, it can go down without warning or lose efficiency over time, causing downtime and reduced productivity. This can have a major impact on any process's bottom line and eventually cost more money to solve in the end. One useful way to help slurry pumps operate more efficiently and effectively is to properly maintain them by doing the following:
Make sure you have a good understanding of how your pump works, and know which components are critical to maintain or keep stock of to prevent extended downtime. Having a thorough knowledge of your pump construction and operation will go a long way toward reliability in service. In doing so you are able to pinpoint when something is awry and replace only necessary parts, rather than the entire pump. Our experts at Schurco Slurry can tell you what type of pumps are best for your applications' needs based on your system requirements.
Not only that but get you the best spare parts for less. Finding the right solutions with our professional services will help you get started optimizing your pumps so that everything is running smoothly.
Additionally, it is crucial to any slurry pumping operation to have regularly scheduled maintenance inspections. Schurco Slurry can assist with designing a preventative maintenance program to fit your needs. The most important part of this task is to keep detailed records of each inspection so that each time something changes you will know what the problem was last time.
Are there any visible signs? If so, take images for your records. Repair it! A great place to start with your regular inspections are regular lubrication and wear on internal pump components as well as power transmission belts. You should be changing out your belts a minimum of once a year, and then more often if that seems to be needed.
A great source for replacement parts would be Schurco Slurry Parts. We have exactly what you need in order to get going again with your pumps. Open the pump and check for wear, maintain a regular greasing schedule, maybe add some extra elbow grease until it runs just right! Efficiency and safety are the names of the game when pumping slurry. You simply cannot have one without the other.
Remember that for your next pump job, and to call up Schurco Slurry Parts for pumps, inspections, advice, and all things slurry.
Schurco Slurry, www.schurcoslurry.com