AGG1 was held March 29-31 in Nashville, and the show hit it out of the park. More than 11,000 aggregates and asphalt-paving professionals filled the sold-out Music City Center exhibition floor.
It was good to see everyone in person again.
Congratulations to the National Stone, Sand & Gravel Association for a great convention that preceded the show; and for its efforts in making AGG1 so successful.
Talking to exhibitors throughout the event, several themes seemed to emerge. On the manufacturing side, supply chain issues are still a problem, getting enough steel is still a problem. Getting qualified, long-term labor is still a problem.
What is not a problem is getting orders. Even before the show many companies reported they were experiencing an upsurge in sales. Leads garnered during the show will add to that. And we have not even started to see the monies flowing from the Infrastructure Investment and Jobs Act yet.
At Rock Products' booth in the hallway outside the show, we displayed an advance look at the new digital Aggregates Atlas, powered by Burgex's Mineralocity platform. A steady stream of interested attendees were wowed by the new technology, which goes live this month. You can see a preview-in-print of it in this issue starting on page 31.
We are used to seeing exhibitor booths filled with people. It was exciting to see our booth filled with people as key staff from Burgex ran a demo and talked up their technology.
The emergence of advanced technology at the plant level is a theme throughout this issue of Rock Products. Complementing our Aggregates Atlas Preview are several feature stories: an overview of emerging tech that is changing the way producers look at business and the importance of real-time information gathering for peak plant performance.
High-tech tools for realizing plant optimization will continue to evolve in the months ahead. I predict they will be top-of-mind when the industry convenes for ConExpo-Con/Agg in Las Vegas in March 2023. And you will continue to read more about them in both the pages of Rock Products, and in the advanced digital tools we will continue to provide to the aggregates industry.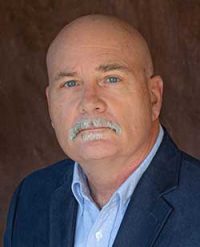 Mark S. Kuhar, editor
[email protected]
(330) 722‐4081
Twitter: @editormarkkuhar