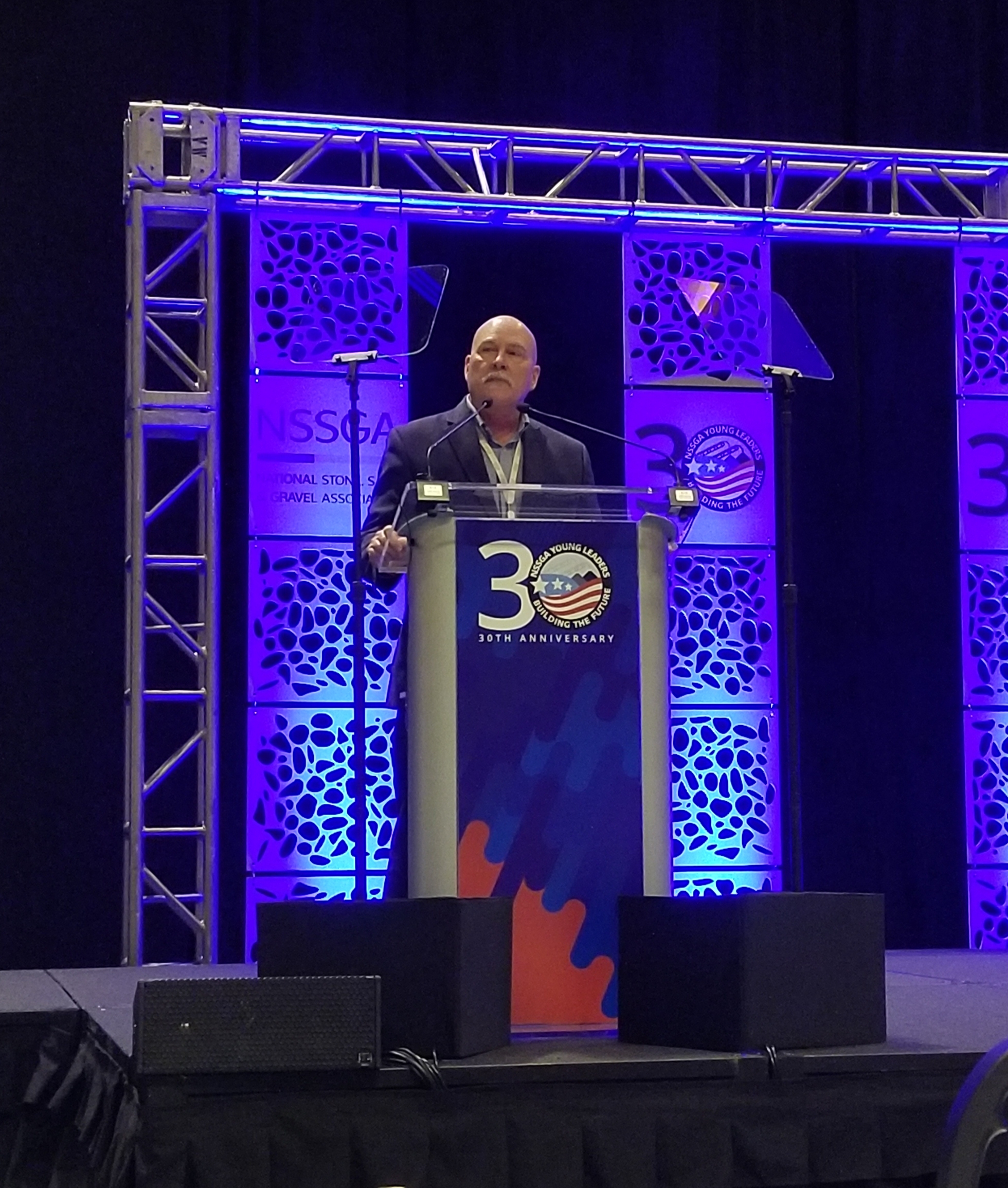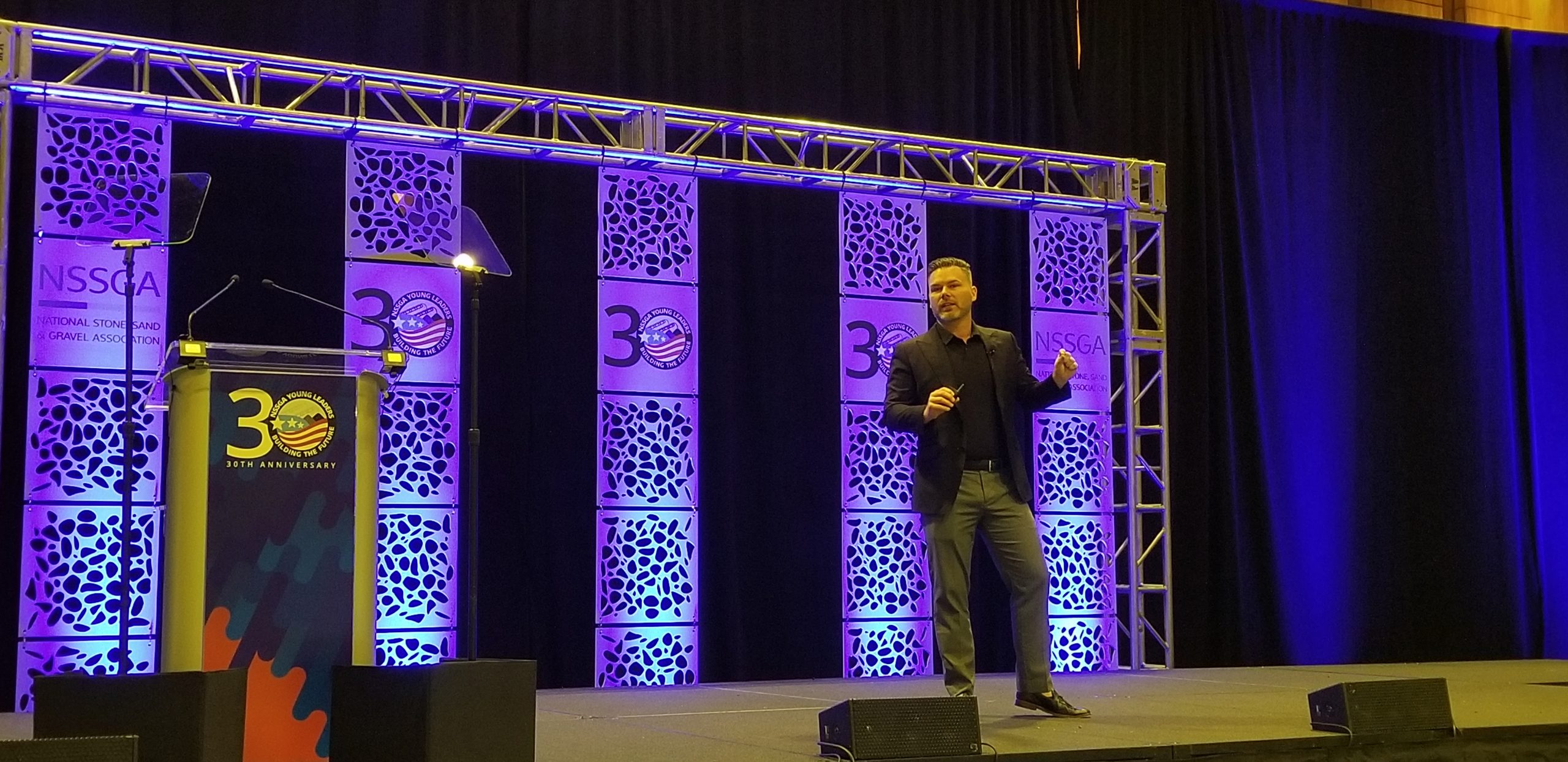 At the recent National Stone, Sand and Gravel Association (NSSGA) convention, Rock Products was once again proud to sponsor NSSGA's Young Leaders Luncheon. A packed house enjoyed lunch and listened to motivational speaker Justin Patton, who opined that morale and the bottom line of every business suffers when leaders lack emotional intelligence and don't take responsibility for their leadership presence. Patton was introduced by Rock Products' Editor Mark Kuhar.
When organizations don't help leaders develop their emotional intelligence they often produce a transactional culture where leaders put results over people, communicate in unhealthy ways and sacrifice trust, Patton said. Organizations can't survive this type of environment long-term because both employees and customers will go somewhere else to get a better experience.

Patton used examples and audience participation to teach leaders how to become better leaders of themselves, so they can be better leaders of others. He provided the Young Leaders with practical strategies on how to communicate with both their head and heart, and he gave advice on helping them to create an environment people never want to leave.

The Young Leaders Annual Meeting will be held May 1-4 at Hilton La Jolla Torrey Pines, as the group toasts three decades of building leaders for the aggregates industry.
At this special anniversary event, you don't have to be 40 or under to register and attend – all past and current Young Leaders participants are invited to join in.

Come together to reconnect with old friends and build new relationships through inspiring professional development sessions, interactive networking, teambuilding and community service events. Plus, you'll have the opportunity to check out the famed Torrey Pines golf course, NSSGA said.
Whether you are brand new to the industry or are a seasoned leader, you're sure to gain tips and insights to grow your toolbox of leadership skills or take that next step in your career – all while expanding your professional network and making relationships that can last a lifetime, NSSGA said.