With continually changing regulations and a global focus on sustainability, McLanahan Corp. recognizes the importance of providing solutions that allow customers to meet requirements, while also planning for changes and growth. That is why the company's booth at AGG1 2022 focused on the opportunities for improving water management, as well as processing solutions to meet customers' growing and changing demands. 
During a press event in, Mark Krause, managing director – North America, discussed the importance of having a plan to manage water and improve fines recovery. He discussed the company's growing line of water management equipment, including the Overhead and Side Beam Filter Presses, their range of Thickeners, and the Decanter Centrifuge, which was launched late last year in the U.K. and will be coming to North America in the coming months.
"Water is becoming more scarce and costly, so between handling the water and purchasing water, it's becoming a real expense and problem for a lot of customers," said Krause. "Putting in a water management system is going to result in financial savings, as well as providing a solution to a diminishing resource."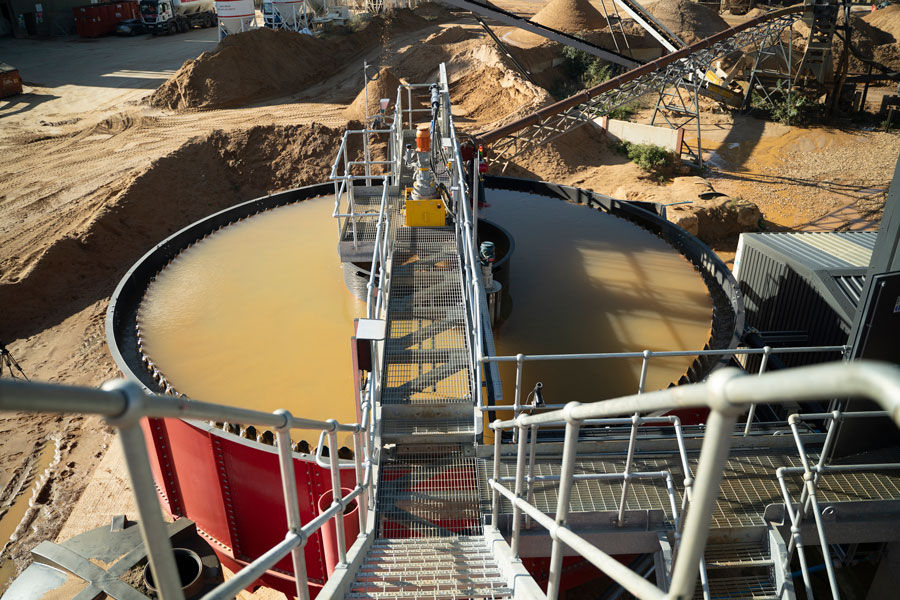 During the event Krause also touched on the company's line of configureable wash plants. This line of UltraSAND Plants is designed with a standard size Dewatering Screen that can be paired with a bank of cyclones that are interchangeable to meet a customer's needs. This design allows McLanahan to quickly and easily configure a standard plant design to meet specifications. These plants are often in stock with quick-turn around and delivery.
"Just like everyone else, we continue to face challenges in supply chain. By designing a standard plant that can be stocked and then configured to meet customers specifications, we're overcoming one of the key challenges of today's market," noted Krause. "The plant is also easier to move to access resources around the site or in changing locations."
Alistair Forsyth, managing director of Anaconda Equipment, was also present at the event and took some time to discuss the latest equipment offerings from Anaconda Equipment, which joined the McLanahan family of companies in 2019. Forsyth provided updates on Anaconda's growing line of track-mounted crushers, which today includes both jaws and impactors, along with the continually growing lines of screens.
"Being part of the McLanahan family of companies gave us access to a whole new product line. After 10 years of developing a full line of tracked screens and conveyors that have been sold all over the world, we paired with McLanahan to utilize their range of impact and jaw chambers and enhance the Anaconda range with a complete line of tracked crushing equipment over the coming years," said Forsyth.
McLanahan Corp., www.mclanahan.com, [email protected]