Armor Screens from Durex Products Inc., Luck, Wis., protect operations with the triple benefits of long wear life, high open area and reduced noise. Built from high-grade wire cloth with molded premium polyurethane, this unique combination of technologies creates screens that have a much higher open area than conventional polyurethane screens and much longer wear life than wire screens.
The Armor Screen's polyurethane covering is not just a coating, it's molded to give the production advantages of relief-tapered openings that are wider at the bottom. This advanced design reduces plugging and increases throughput.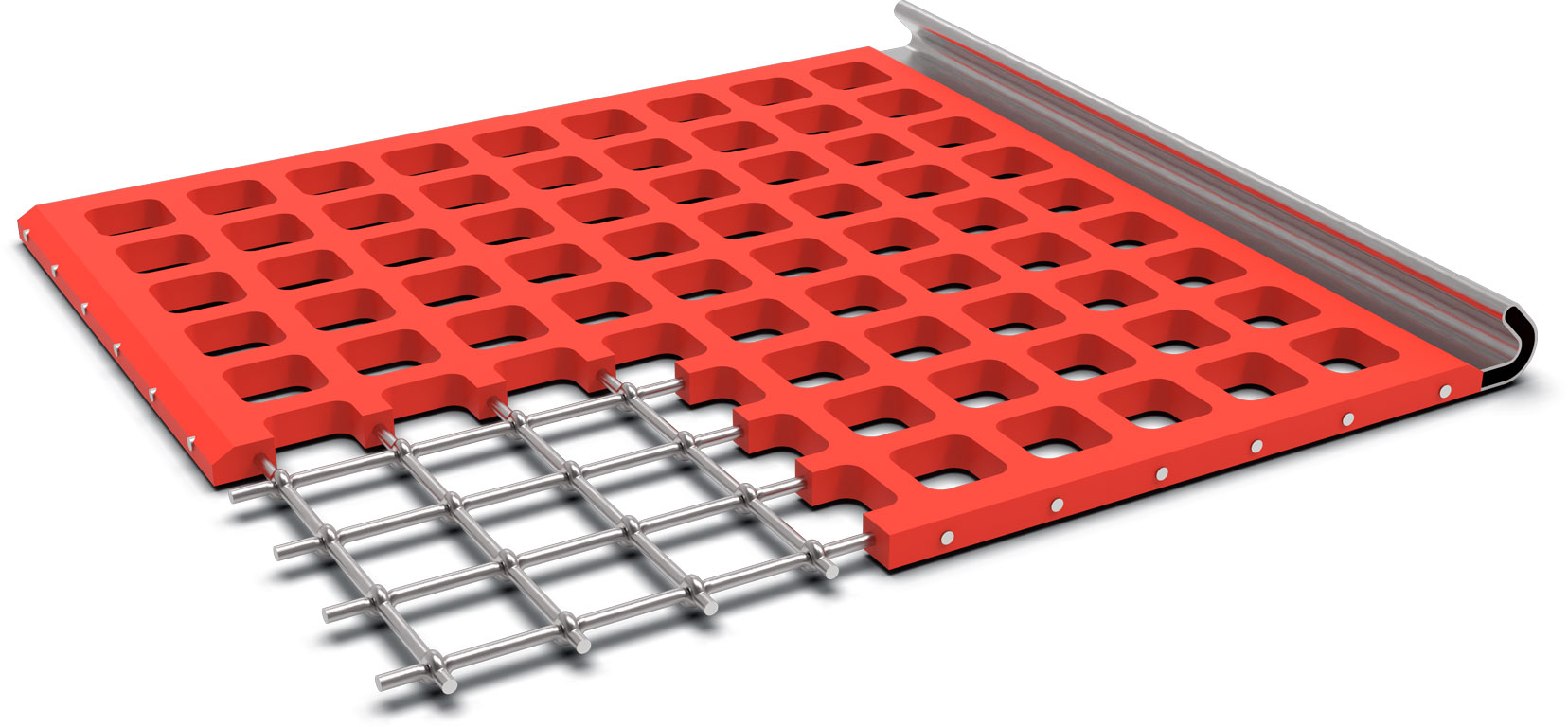 Combined with its high-grade woven-wire backbone, the result is a strong, highly wear-resistant screen for light and medium-load applications with highly abrasive wear. Armor Screens install just like wire screen panels, so screen boxes for tensioned screen media require no modifications.
With more than 55 years in business, Durex Products Inc. designs, manufactures and markets screen media, including wire and polymer media in tensioned and modular versions and stainless-steel woven-wire cloth, as well as wear liners and screen accessories, for the aggregates, mining, recycling and industrial industries.
Durex Products Inc., www.durexproducts.com