There isn't a book of sage advice that exists for operations to refer to when running their aggregates business. But if there was, I am quite sure there would be a line in there somewhere that reads, "When MSHA inspectors come to your site to do their job, don't use a loader filled with rocks and dirt to force the inspectors' vehicle off the road, then verbally harass them and order them off the property."
Now you may think that is a great idea, but it's the wrong thing to do. Trust me it can only end badly. But that's exactly what a Missouri operator did and now his company is paying the price for it.
In response, the MSHA's Office of the Solicitor filed suit in U.S. District Court for the Western District of Missouri to ensure MSHA inspectors had access to the mine. The company, Partridge Sand & Gravel Inc., agreed to a consent judgment barring them from interfering with, delaying or impeding a mine inspection. The judgment also bars them from threatening, harassing or intimidating an MSHA inspector carrying out the provisions of the Federal Mine Safety and Health Act of 1977.
We have all heard the stories about ridiculous MSHA citations. How about an S&S citation for dried rodent feces? A small oil leak from a motor, a missing plastic cover on an air pressure gauge, a missing label, a non-working auxiliary light on a forklift mast. Don't even get started on the "Housekeeping" standard.
Yes, like every organization, government or otherwise, MSHA has its over-aggressive citation slingers and its by-the-book Joe Friday "Dragnet" types. (For you younger readers, that was a 1960s TV show.)
As our legal columnist Brian Hendrix has stated, "Inspectors who are respected for more than their authority, who have a reputation as knowledgeable, experienced and fair, are the most effective inspectors. First and foremost, they enforce, but they also educate."
It is my hope that the MSHA inspector who knocks on your door has more on his mind than reaching his quota of citations. Safety at aggregates operations should not be a game of cat and mouse, the stakes are much higher than that.
Be safe out there and do the right thing.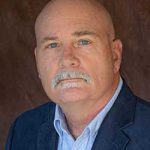 Mark S. Kuhar, editor
[email protected]
(330) 722‐4081
Twitter: @editormarkkuhar