CRH's Ericka Baxter Focuses On Environmental Leadership Within Her Company, Industry Associations and State Government.
By Therese Dunphy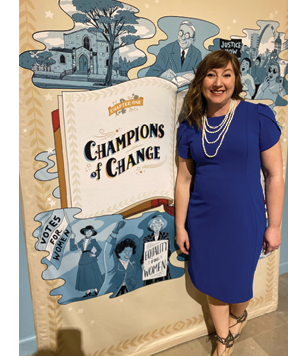 For most, adapting to change is one of life's more difficult challenges. For Ericka Baxer, MScEM, senior environmental director at CRH Americas – Central Western Division, it is simply a way of life.
Baxter joined the aggregates industry right out of high school working at Conco Companies in an IT position. Since then, she discovered a passion for the environmental issues the industry contends with and went on to earn her master's degree in environmental management with a certificate in sustainability. Baxter has taken on increasing levels of responsibility, including in her current position where she has environmental oversight for aggregates and ready-mixed concrete operations in Missouri, Arkansas, Oklahoma and Kansas.
Environmental Leadership
While her job would be a full plate for many, Baxter continues to seek new challenges and explore additional ways to support the industry. Most recently, she was appointed to Missouri's Air Conservation Commission by Gov. Michael L. Parson. She serves as one of five commissioners for the state. "The Air Conservation Commission actually regulates the Department of Natural Resources (DNR)," Baxter said. "So if DNR wants to change the regulations, we have to approve it."
It also puts her in a position to effect positive change. For example, at a recent meeting, the commission recategorized several counties surrounding St. Louis that had been considered to be in non-attainment as having reached attainment. This allows businesses in those counties to now operate under a new, much less stringent, set of regulations.
State and National Recognition
Baxter advocates for the aggregates industry through her work in state and national associations. Since 2020, she has served as chair of the Missouri Limestone Producers Association's environmental committee. 
Baxter is also a member of the National Stone, Sand & Gravel Association's (NSSGA) environmental committee and recently recorded a Safety Shorts podcast on how to contain oil spills. She also serves on the steering committee of the NSSGA's Young Leaders. This spring, she will step forward as chair of that group, which serves industry leaders under the age of 40.
Her accomplishments have caught the attention of those outside of the industry as well. The Springfield Business Journal recently recognized Baxter for her accomplishments and rising leadership. She is a member of the 2022 class of 40 under 40, the publication's awards program, which honors recipients for their professional and civic contributions.
Forward Focused
Despite receiving recognition on multiple fronts, Baxter said her primary objective is to follow her passion for environmental stewardship. "Honestly, it's been a little weird," she said. "I just want to put my head down and work. I'm continuing to focus on bringing the Central West Region of CRH together from an environmental perspective. I want to make sure that we are actually doing what we should be doing so that we're good operations and good neighbors."
As part of that effort, Baxter is implementing a corporate program called the Sustainability Excellence Awards within the region. It will be used at all the region's facilities and takes into consideration a variety of factors including environmental, safety and health criteria. Like an outside audit, scores are assigned for each area and can be benchmarked against similar operations within the region.
Although her responsibilities are significant, Baxter has no regrets and encourages others to become involved in decision-making roles. "Many of us in this industry are passionate about it," she said. "If we can help our industry continue to be able to operate and not have onerous regulations, we have to step up and get involved. It's a lot of work, but it's important work."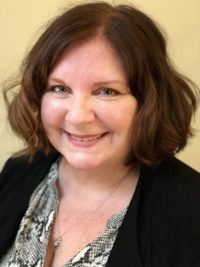 Therese Dunphy has covered the aggregates industry for nearly 30 years, while also serving multiple roles as a public official. As the owner of Stone Age Communications, she provides communications consulting services to help aggregate producers build stronger relationships within the communities they serve. She can be reached at [email protected].