The partnership between Eriez and Dominion Carolina Sales, which was forged by a handshake agreement amongst the companies' principals in 1947, is stronger than ever 75 years later. Dominion Carolina serves as Eriez' representative agency in North Carolina and most of Virginia.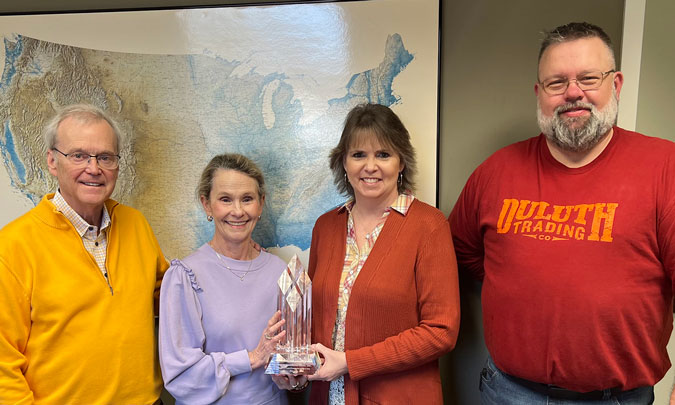 Eriez marked the milestone achievement by presenting Dominion Carolina President Jeff Carr and his team with a special award. 
"Dominion Carolina has been a valued part of the Eriez team for 75 of our 80 years in business," said Bill Dudenhoefer, Eriez' North American sales manager. "Their staff's deep knowledge of the territory they serve, Eriez' products and unique business practices ensures our mutual customers receive the highest level of service and responsiveness."
Senior Sales Director of Eriez – USA Dave Heubel added that Dominion Carolina has been a key component in Eriez' continuing evolution.
"They embody how our representatives embrace the change that helps our business grow," Heubel said. "They started by selling our plate magnets out of a car trunk and today are bringing Eriez super conducting high gradient magnetic separation systems to leading minerals processing companies."