Rock Products recently achieved an important milestone. We have now been serving the aggregates and cement industries for more than 125 years. 
We trace our beginnings to the launch of Cement and Engineering News, which was formed in 1896, and in 1924 merged with Rock Products, which itself had been founded in 1902.
I like to think I was handed the keys to the kingdom created by William Seafert, editor of Cement and Engineering News and Edgar Harvey Defebaugh, editor of Rock Products. It is a responsibility I do not take lightly.
In researching the early years of the two magazines, some interesting parallels have come to light. For instance, the Spanish Flu epidemic hit the United States in 1918, ultimately killing an estimated 600,000 people. The post-epidemic years, which were also the post-World War I years – were marked by technological innovation and climbing national production. The Federal Highway Act of 1925 marked the start of the creation of the interstate highway system, funneling much-needed investment into the nation's roads and bridges.
Sound familiar?
In the early days, the aggregate and cement industries faced some of the same issues as now. Producers had trouble finding adequate labor. The industry worked to push back against what it felt were intrusive government regulations. And the industry, intent on doing the right thing, began to honor safety achievement by producers. Industry associations began to work together much more closely on issues of common interest.
Rock Products, and its parent company SEMCO Publishing, continue to evolve. SEMCO last year announced a partnership with Burgex Mining Consultants. This partnership will result in an entirely reimagined version of Rock Products' Aggregates Atlas, which along with Burgex's new Mineralocity Aggregates Platform, will provide the aggregates industry with dynamic, forward-looking tools for decision-making.
SEMCO also recently launched North American Mining magazine for the metallic minerals side of the industry, and is pleased to announce a rebranding of its Cement Americas supplement, which will be launched as Cement Products, an entirely new publication. 
The more things change, the more they remain the same. And that is a good thing.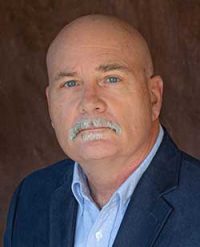 Mark S. Kuhar, editor
[email protected]
(330) 722‐4081
Twitter: @editormarkkuhar