The AGG1 Academy & Expo Is The Aggregates Industry's Leading Exposition And Education Resource.
By Mark S. Kuhar and Josephine Patterson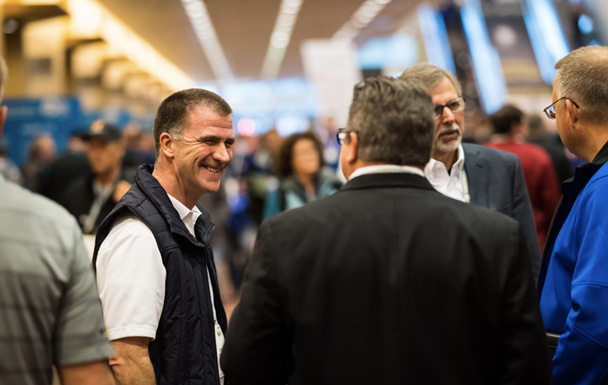 The AGG1 Academy & Expo is the aggregates industry's leading exposition and education resource. AGG1 features in-depth industry-focused educational programming and comprehensive exhibits that showcase the latest technologies and innovations in aggregates-related equipment, products and services.
The show will be held March 29-31, at the Music City Center in Nashville. AGG1 and its accompanying show World of Asphalt are held every year except for years when ConExpo-Con/Agg is held. It is owned by the National Stone, Sand & Gravel Association, and co-located with the World of Asphalt, which is owned by the National Asphalt Paving Association and Association of Equipment Manufacturers.
Attendees will be able to:
Compare equipment from 500 exhibitors.
Develop team with 150 education sessions.
Talk business challenges with peers and manufacturers.
AGG1 Academy, a feature of the show, offers learning opportunities with leading industry experts to discuss solutions to issues affecting the aggregates industry in the following areas: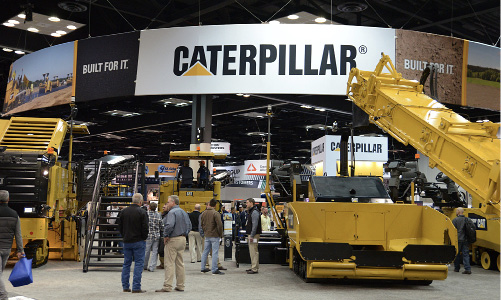 Operations & Production
Learn about virtually every aspect of plant operations, production, and equipment maintenance, from 101-level courses to the latest technologies, processes and products that aggregate producers are using to produce aggregates and manage their fleets in creative and innovative ways.
Safety & Health
These sessions demonstrate best practices and techniques for the aggregates industry to be efficient, safe, and maintain the health of our workforce.
Business & People Management
Running an aggregates operation is about more than equipment and processes. These classes focus on the business of your operation, including understanding business and financial principles, working with the surrounding community, and ways to market and sell your product.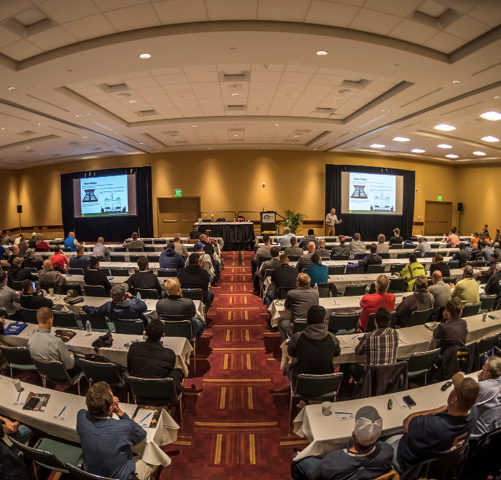 Environment & Sustainability
Learn ways the aggregates industry can enhance and improve our environmental stewardship, comply with the latest federal and state regulations and standards, and adopt sustainable practices to ensure our businesses continue to grow and thrive.
"Clearly, the aggregates industry is looking forward to reuniting in-person with the 2022 NSSGA AGG1 Aggregates Academy & Expo on March 29-31 at the Music City Center in Nashville," said Jen Dugas, NSSGA vice president, membership and events. "The exhibitor space has already sold out – in record time and registration continues at an unprecedented pace.
"With AGG1 we aim to provide something for everyone and are offering both in-person and virtual options for registration with our digital academy of content sessions available one week after the show ends. We want to enhance attendees experience so it's not just a one-time opportunity, attendees will be able to access the digital library for months after the meeting. I encourage everyone to register today and I look forward to seeing you in Nashville," Dugas concluded.
The Music City Center is a Global Biorisk Advisory Council (GBAC) STAR Certified facility and will continue to uphold those high standards for facility cleanliness, extra cleaning protocols for high-traffic areas and frequently touched surfaces and proper ventilation. Masks are not required as of press time.
Off the show floor, Nashville has implemented a hospitality safety program to help visitors easily identify businesses that have committed to following set health and safety protocols.
The National Stone, Sand & Gravel Association will also hold its annual convention in conjunction with the show. Convention registration can be found on www.nssga.org.
"NSSGA aims to provide a top-notch experience, and we are thrilled to be back in-person for both of our meetings," said Dugas. "With registration opening, we are offering multiple options to meet everyone's needs. By having in-person, digital and plus packages, we are providing attendees with the flexibility to participate and view every session – the way that best meets their own needs."