SKF's Oil Conditioning Unit (OCU) helps to prolong bearing lifetimes by improving the performance of lubricants in service. The plug-and-play unit cools and filters lubrication oil as it circulates. Cooling helps to improve lubricant performance, while filtration removes contaminants. Filtration levels can be selected from coarse to ultra-fine.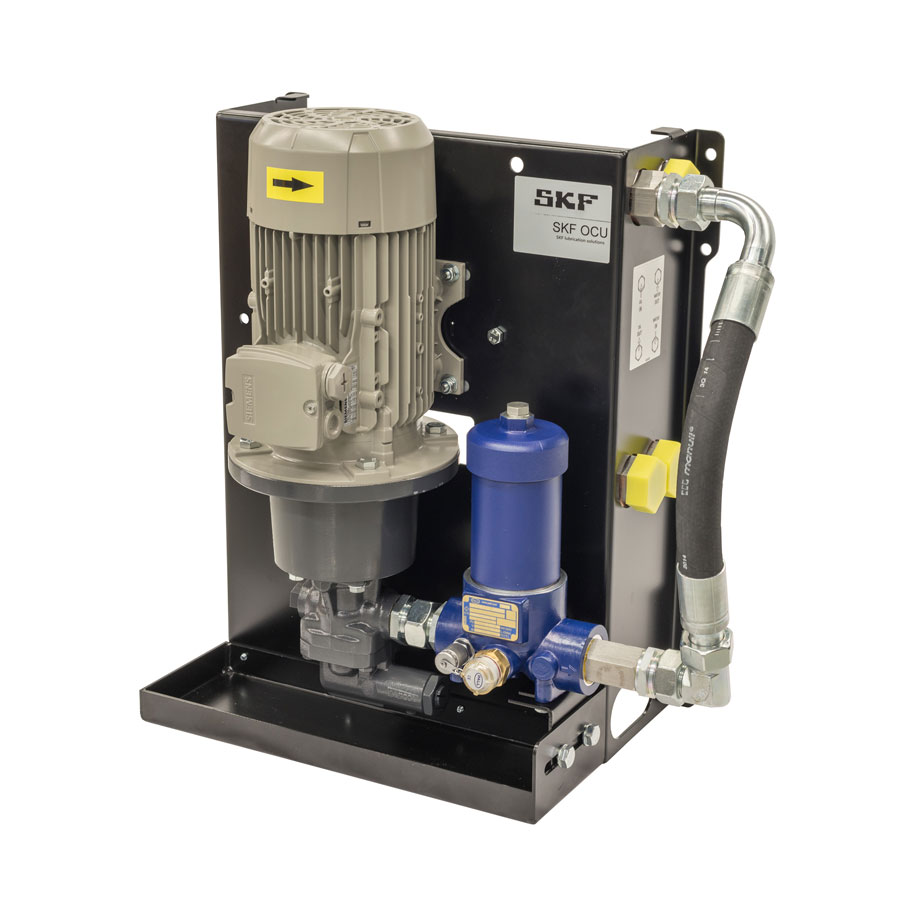 Around half of all premature bearing failures are caused by inappropriate lubrication and contamination. Cleaning lubrication oil, and bringing it to the optimum temperature, helps to reduce the risk of failure. This leads to increased machinery uptime and service life, plus a reduction in maintenance needs and repair costs.
An added benefit is that oil does not have to be replaced so frequently, which helps to reduce consumption. In addition, this helps to reduce the cost of oil disposal.
The OCU range includes a number of options, including stainless steel models for demanding environments, and add-on sensors to allow oil condition monitoring. It can be bundled with other offerings, such as SKF's RecondOil DST oil treatment, which filters out nanoparticles – to further enhance machine performance. This can be extended to an 'oil as a service' agreement.
The OCU is widely used in machinery such as gearboxes, fans and other large bearing housings. Typical applications are in heavy industries such as pulp and paper, steel and mining – in machinery from drives and pumps to conveyors and rotating kilns.
The system can be connected to existing hydraulic and lubrication reservoirs when extra oil recovery is needed. It is typically aimed at OEMs and aftermarket users whose equipment runs at an oil temperature of 10° to 80°C and ambient temperatures of -10° to 40°C.
SKF, www.skf.com