Single-family housing showed strength in November despite supply-chain limitations for materials and ongoing access issues for labor and lots. Overall housing starts increased 11.8% to a seasonally adjusted annual rate of 1.68 million units, according to a report from the U.S. Department of Housing and Urban Development and the U.S. Census Bureau.
The November reading of 1.68 million starts is the number of housing units builders would begin if development kept this pace for the next 12 months. Within this overall number, single-family starts increased 11.3% to a 1.17 million seasonally adjusted annual rate, and are up 15.2% year-to-date. The multifamily sector, which includes apartment buildings and condos, increased 12.9% to an annualized 506,000 pace.
Due to supply-chain effects, there are 152,000 single-family units authorized but not started construction – up 40.7% from a year ago.
In December, single-family builder confidence increased one point to a level 84 (after a three point gain in November) on strong buyer demand, according to the National Association of Home Builders (NAHB)/Wells Fargo Housing Market Index (HMI). After peaking at a level of 90 in November 2021, builders have reported ongoing concerns over elevated lumber and other construction costs, as well as delays in obtaining building materials. The NAHB forecast projects growing labor shortages as the overall unemployment rate trends lower in the quarters ahead.
While the single-family sector cooled at the start of 2021, off the unsustainable seasonally adjusted pace of last winter, recent readings, including the HMI, suggest ongoing stabilization. The November read of housing starts is consistent with this analysis. In fact, single-family permits showed strength in November, rising 2.7% and up 15.7% year-to-date.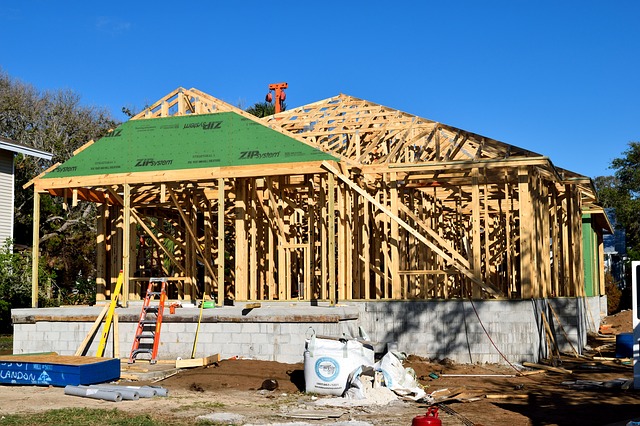 Multifamily construction continues to expand strongly on declining vacancies and rising rents. After posting a slight decline in 2020, five-plus unit production is up 27.7% on a year-to-date basis. Even the "missing middle," two- to four-unit production is showing gains, albeit up a smaller 10.1% year-to-date.
Over the first 10 months of 2021, the total number of single-family permits issued year-to-date (YTD) nationwide reached 948,321. On a year-over-year (YoY) basis, this is a 17.3% increase over the October 2020 level of 808,301.
Year-to-date ending in October, single-family permits increased in all four regions. Southern region reported the strongest increase of 19.1%, followed by Northeast (+18.5%), West (+15.6%), and Midwest (+12.4%). Multifamily permits were robust across the country in October compared to last year; West (+38.6%), Midwest (+30.3%), South (+23.8%), and Northeast (+15.5%).
Between October 2020 YTD and October 2021 YTD, 48 states and the District of Columbia saw growth in single-family permits issued. The District of Columbia recorded the highest growth rate during this time at 213.0% from 115 to 360. Mississippi and Maryland reported a decline during this time. The 10 states issuing the highest number of single-family permits combined accounted for 62.2% of the total single-family permits issued.
Year-to-date, ending in October 2021, the total number of multifamily permits issued nationwide reached 490,172. This is 27.3% ahead over the October 2020 level of 385,107.
Between October 2020 YTD and October 2021 YTD, 41 states recorded growth while nine states and the District of Columbia recorded a decline in multifamily permits. New Mexico led the way with a sharp rise (180.0%) in multifamily permits from 694 to 1,943, while Connecticut had the largest decline of 51.3% from 2,700 to 1,316. The 10 states issuing the highest number of multifamily permits combined accounted for 63.2% of the multifamily permits issued.