Doosan Infracore North America is partnering with C&C Rentals to add a new authorized Doosan location in Brandon, Manitoba, Canada. The dealership serves customers in southwestern Manitoba.
According to Jordan Trotter, dealer principal, C&C Rentals saw an opportunity in the market and began offering Doosan products in its equipment lineup this year. "We thought it was a natural step and a natural progression to expand into heavy equipment," Trotter said. "And the obvious brand was Doosan."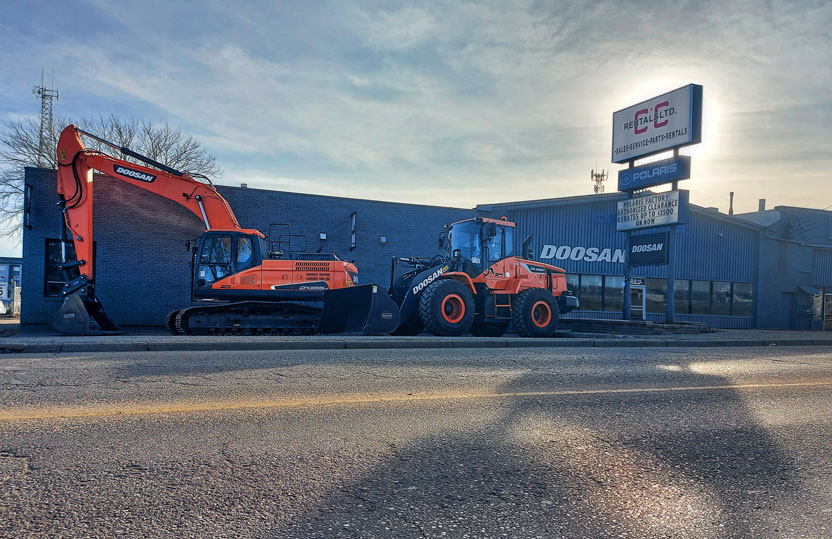 C&C Rentals offers Doosan crawler excavators, wheel excavators and mini excavators; wheel loaders; log loaders; and material handlers. The dealership also offers machine rentals, service and parts to provide its customers with a full-service experience.
"C&C Rentals has a long history of providing exceptional service to its customers," said Serge Gallant, regional manager, Doosan Infracore North America. "We're pleased to partner with the team at C&C Rentals to expand our Doosan footprint in Manitoba."