Does Christopher Williamson Have What It Takes To Serve As Head Of MSHA? Only Time Will Tell.
By Brian Hendrix
On Nov. 12, President Joe Biden nominated Christopher Williamson to serve as the next Assistant Secretary of Labor for Mine Safety and Health. Williamson has secured the support of Sen. Manchin (D-W.Va.) and the United Mine Workers of America. As such, it is safe to assume that the United States Senate will vote to confirm Williamson by the end of this year or early next. So, who is he?
The White House described Williamson as a "proud Appalachian and a native of the coalfields of Southern West Virginia." According to the International President of the United Mine Workers of America, Cecil E. Roberts, Williamson "is the most knowledgeable expert on mine safety and health in Washington today. His in-depth understanding of what it takes to keep miners safer and healthier at work is unmatched . . . Chris comes from a mining background in West Virginia. Making sure that miners come home safely to their families each and every day is part of his very being . . . America's miners need a tough watchdog and they need him now."
How Did That Happen?
How did Williamson become, as Roberts describes him, the "most knowledgeable expert on mine safety and health in Washington today"? Did he work as a miner? As far as I know, he does not have any real mining experience.
Is he a Certified Safety Professional? A Certified Mine Safety Professional? A Certified Industrial Hygienist? As far as I know, "no" is the answer to all three of those questions. If he holds a certification in safety or health, he doesn't advertise it.
Does he have a degree in a mining related field of study like geology or mining engineering? Well, he does have a couple of degrees from West Virginia University, and WVU has an excellent mining engineering program. I've even heard WVU mining engineers claim their program rivals the mining programs at Virginia Tech and Penn State. To keep this friendly, civil and apolitical, I'll not comment here on the relative merits of those august institutions.
What I can tell you though is that Williamson didn't study engineering, mining or otherwise, during his first stint in Morgantown. Instead, he studied political science and economics. He then spent a couple of years at American University in Washington, D.C., earning a degree in public policy before returning to West Virginia for law school.
Washington Career
With a law degree in hand, Williamson's career in Washington began in August 2007. His first job out of law school was with the Federal Mine Safety and Health Review Commission where he clerked for Judge Bulluck. He also worked on the Health Education, Labor and Pensions Committee as former Sen. Tom Harkin's labor counsel and as a legislative assistant for Sen. Manchin, serving as the senator's "primary policy advisor" on labor, mine safety and health, and other matters.
After his stint at the Commission and some time on the Hill, Williamson spent a little over a year at MSHA as a special assistant to Assistant Secretary Joe Main, followed by eight months as a special assistant in the Office of the Solicitor. After the White House changed hands in 2016, he went to work at the National Labor Relations Board.
In short, Williamson has a fine Washington resume. He's well educated. He's young, but he has almost 15 years of government service. It's safe to assume he understands both mine safety and health law and labor law. He should know how the Hill works, given his positions with Sen. Harkin and Sen. Manchin. From his time at the Commission, at MSHA and at the NLRB, I'm sure he learned a good bit about how those administrative agencies function.
That said, a Washington resume is not a mining resume. Miners tend to respect mining experience over much else. What you've actually done and where you did it matters a great deal. For its part, MSHA is an agency that has, historically, prized mining experience. It was built on experience. MSHA doesn't require its inspectors to hold degrees or professional certifications. Rather, it traditionally focused on hiring experienced miners.
Previous MSHA Leaders
Every Assistant Secretary that I can recall actually worked as a miner at some point, they have all had decades of mining experience. David Zatezalo is a mining engineer with more than 40 years of coal mining experience. Joe Main worked as a miner and then spent more than three decades at UMWA. David Lauriski is a miner's miner.
He started his mining career as a roustabout and worked his way up from there. He had more than 30 years of mining experience before he was tapped to lead MSHA. Richard Stickler also had decades of mining experience.
Perhaps the closest analog to Williamson that I can recall is Davitt McAteer. Before his time as Assistant Secretary in the Clinton administration, McAteer was a public interest attorney and labor activist. He worked in government and for the UMWA. I don't know if McAteer ever worked as a miner, but he devoted himself to mine safety and health for many years before he came to Washington.
How does Williamson intend to advance mine safety and health? Will Mr. Williamson be good for MSHA? Does he have a vision for the agency? What are his priorities? His resume doesn't answer those questions.
Christopher Williamson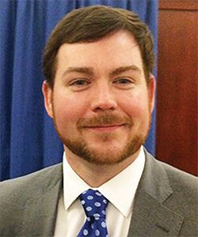 A proud Appalachian and native of the coalfields of southern West Virginia, Christopher Williamson currently serves as senior counsel to Chairman Lauren McFerran of the National Labor Relations Board (NLRB). Prior to joining the NLRB, he served in the Obama-Biden administration at the U.S. Department of Labor as a member of the senior leadership team at MSHA. 
In that role, he advised the Assistant Secretary for MSHA on all aspects of agency policy, operations, and communications. Before his service at MSHA, Williamson worked in the United States Senate as labor counsel to former Chairman Sen. Tom Harkin on the Health, Education, Labor and Pensions Committee and as a legislative assistant to Sen. Joe Manchin (D-W.Va.)
As labor counsel, he advised Chairman Harkin and committee members on labor, occupational and mine safety and health, black lung benefits and other workers' compensation issues. Serving on Sen. Manchin's legislative team, Williamson was the senator's primary policy advisor on labor, mine safety and health, pensions, and agriculture issues and also advised him on energy and environmental policy, including Sen. Manchin's work on the Senate Energy and Natural Resources Committee.
Williamson began his career in public service as an attorney- advisor to Administrative Law Judge Jacqueline R. Bulluck at the Federal Mine Safety and Health Review Commission. He earned a Juris Doctor from the West Virginia University College of Law, a Master of Public Policy from American University, and a Bachelor of Arts in Political Science and Economics from West Virginia University. Williamson is originally from Dingess in Mingo County, W.Va., and currently resides with his wife and children in Crofton, Md.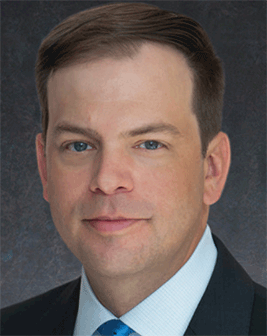 Brian Hendrix is a partner at Husch Blackwell LLP. As a member of the Energy & Natural Resources group, he advises clients on environmental, health and safety law, with a focus on litigation, incident investigations, enforcement defense and regulatory compliance counseling. He can be reached at [email protected]