During a Doosan Infracore North America media event held in Tucson, Ariz., the manufacturer announced several new product launches for 2022, including next-generation crawler excavators.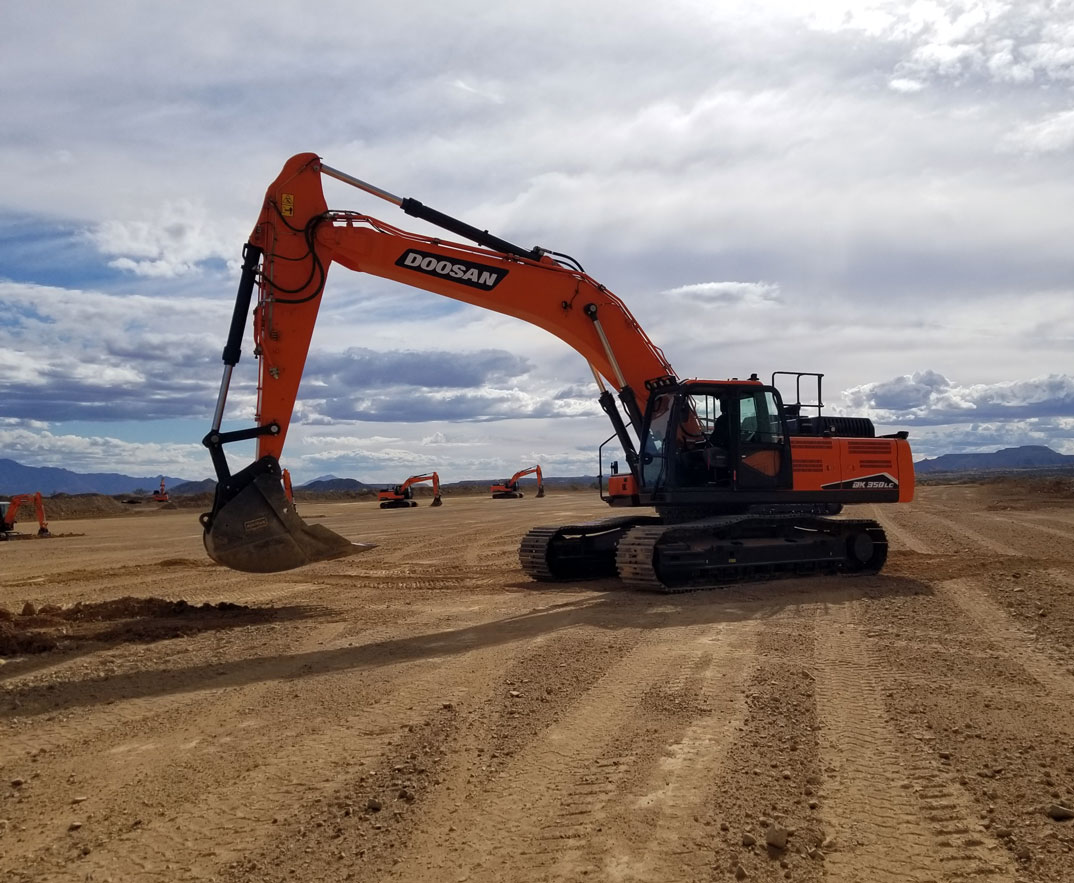 Rock Products Associate Editor Josephine Patterson was in attendance for the announcements.
Next year, Doosan will introduce its -7 Series crawler excavators to North America. These next-generation excavators feature enhancements in power, performance and serviceability. They also offer operators unmatched visibility to the jobsite for increased productivity and safety. Fourteen models will launch in 2022 with additional -7X models rolling out in 2023.
During the event, attendees were able to operate the newest iteration of the 35-metric-ton DX350LC. The -7 Series model comes with a new design and increased performance, operator comfort, fuel efficiency and serviceability. A new 8-in. touch screen inside the cab – the Doosan Smart Touch – offers operators access to a wealth of machine information. The D-ECOPower fuel-saving feature supplies the required operating flow to the machine's hydraulic system to minimize waste.
Doosan also announced it will bring its expertise in the construction equipment industry to a new category in 2022: dozers. The new 122-hp DD100 dozer features a Doosan engine with convenient maintenance access points and does not require the use of a diesel particulate filter to meet current emission standards. It's built for the most demanding conditions and features a dual/single flange-type roller with several track guard options. Further, owners can add the 3D Machine Guidance and 3D Machine Control features as an option for greater accuracy and ease of operation.
Further, Doosan will continue to expand its -7 Series wheel loader lineup with the DL200-7, DL220-7 and DL250-7 models launching in the first quarter of 2022. Two tool carrier models will launch in the third quarter.
Check out the video below of Aaron Kleingartner, Doosan Infracore North America dealer and product marketing manager, providing an overview of the new DX350LC crawler excavator.