Conveyor Components Co.'s Model DLC is a flush mount, pressure activated, diaphragm style level control and plugged chute detector. The unit is available with either a heavy duty rubber diaphragm or a 302 stainless steel diaphragm.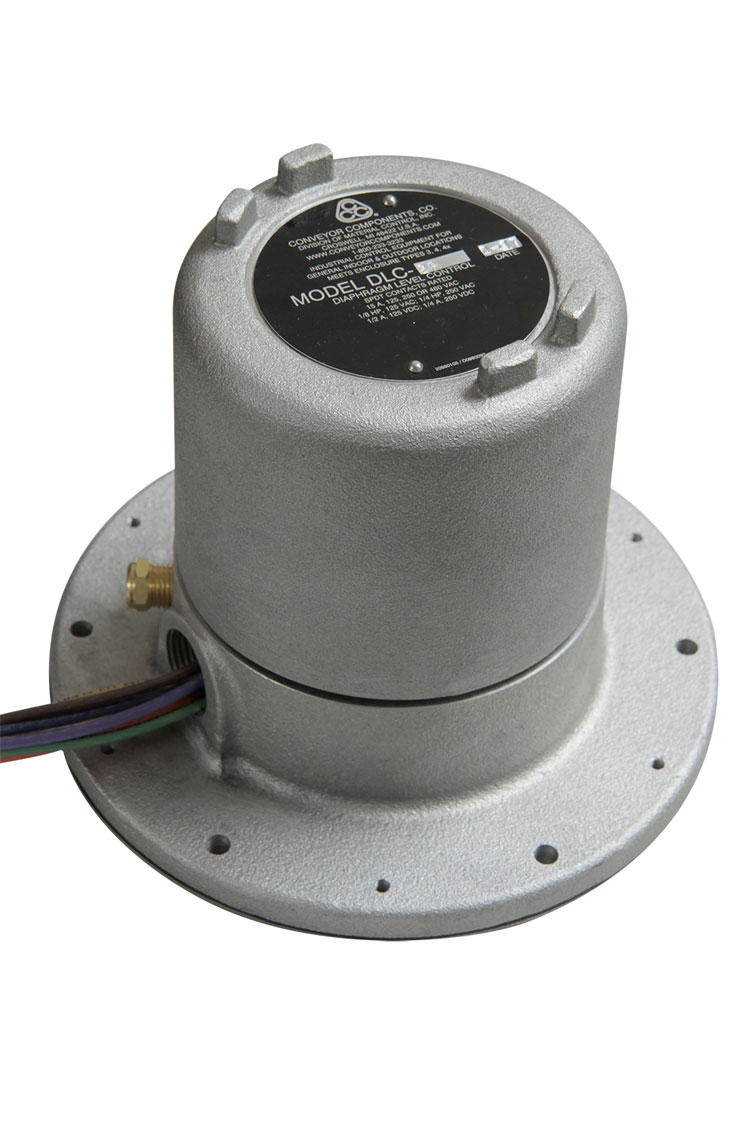 The model DLC has two dry (unpowered) 15 amp microswitches that activate when material within the bin or chute presses upon the diaphragm face. The unit should be mounted on the vertical side wall of the bin, hopper or chute. The unit may also be mounted on the sloped portion of the chute (as long as material flows freely or does not "bridge").
The Model DLC can be used as a high-level switch, a low-level switch or a plugged chute detector. Additionally, the model DLC may also operate as a material presence control on a conveyor belt, and a high-level indicator above a crusher box.
The Model DLC is commonly used when intrusion into the bin is not acceptable, not possible or not allowed. The Model DLC does not intrude on the material flow stream.
Conveyor Components Co., www.conveyorcomponents.com