Fire up the plant and start putting product on the ground. The Infrastructure Investment and Jobs Act (IIJA), passed Nov. 5, is the most important piece of transportation legislation since the Federal Aid Highway Act of 1956.
Yes, it is big and that consequential.
Michele Stanley, the National Stone, Sand & Gravel Association's (NSSGA) vice president of government and regulatory affairs, put it succinctly, "At the core of the legislation is a five-year, $304 billion reauthorization of our surface transportation programs. Next, the bill includes an additional $550 billion in new funding that is disbursed for building hard infrastructure." The portion set aside for roads and bridges is $110 billion.
That is more than $70 billion per year for surface transportation. The previous funding mechanism, The FAST Act, by contrast, averaged $45-50 billion per year. As Michele noted, the new funding is paid for by revenue offsets, like reutilizing Unemployment Insurance funds. "The
IIJA is fully paid for in a variety of ways, none of which include raising corporate, individual or capital gains tax rates," she noted.
This has been widely touted as a bipartisan bill. The truth is, the tally on the infrastructure bill in the House of Representatives was 228-2 06, with only 13 Republicans supporting the measure. Thank goodness some of them were able to put people and progress over politics. Six Democrats also voted no, unfortunately.
This is by all accounts an historic moment for the aggregates industry, but indeed there will be challenges ahead. The labor and supply chain issues impacting companies all over will also conspire to put a few speed bumps in the way. But make no mistake, the federal dollars flowing into rebuilding our nation will mean an economic explosion for aggregates producers and manufacturers.
You have a need for speed. If there was ever a time to upgrade the plant, it's now. The next five years are going to be a hell of a ride.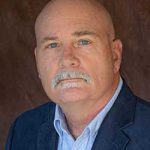 Mark S. Kuhar, editor
[email protected]
(330) 722-4081
Twitter: @editormarkkuhar