Shell Lubricant Solutions announced the Shell Gadus S3 V220C 2 grease is now certified against the NLGI High-Performance Multiuse (HPM) certification, in addition to its previously held NLGI GC–LB performance classification, making it the first dual-certified grease currently available in the world. Shell Gadus S3 V220C 2 grease has also obtained the +HL tag for enhanced level of performance in the heavy load carrying capacity category.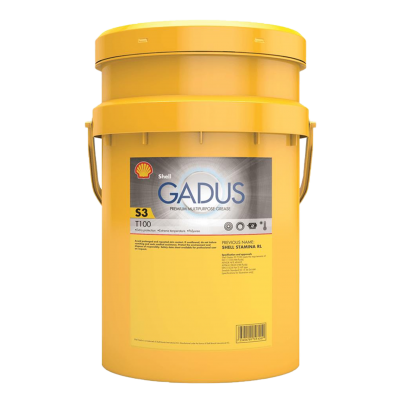 Shell Gadus S3 V220C 2 grease's HPM certification speaks to Shell's consistency, technology and excellence due to its rigorous qualification testing. The HPM Grease Certification Program ensures that all certified greases meet or surpass the High-Performance Multiuse grease specification requirements in the areas of mechanical stability, oil separation, water resistance, heat tolerance, corrosion resistance and load carry capacity. The product is audited every year and tests are repeated annually to maintain the certification and customers' confidence.
"We're thrilled to share that all customers, worldwide, can be sure they are using the most powerful, high-quality grease that offers unmatched versatility and performance," said Greg Morris, product application specialist for greases at Shell Americas. "This certification is truly a testament to Shell's diligence and commitment to staying at the forefront of innovation for our customers."
The NLGI is a not-for-profit organization that supports the grease industry with a mission to provide resources relevant to the needs of the global grease community. Today, NLGI has member companies representing 26 countries worldwide. Members include but are not limited to manufacturers, suppliers, researchers, educators, marketers and consumers.
Prior to receiving the NLGI HPM +HL certification, the Shell Gadus S3 Grease already held the internationally recognized NLGI GC-LB classification. This performance classification is given to greases that have been tested and verified to demonstrate performance characteristics that meet the industry's highest performance classification, ASTM D4950 – Standard Classification and Specification for Automotive Service Greases.
Shell's Global performance platform guarantees consistent formulation for Gadus S3 grease across the globe, ensuring it is dual certified in any location. Shell Gadus S3 V220C 2 greases are premium, high performing multi-purpose greases that fit all applications.
Shell, https://www.shell.com