Welcome to the 2021 edition of the "Aggregates Almanac: The Ultimate Information Resource for Quarry Operators." Published now for the fifth year in a row, feedback from our readers indicates that this publication is widely used and valued; and retained as a go-to information source.
Rock Products' Benchmark 2021 survey indicated that aggregates operators are highly interested in:
• Equipment upgrades.
• Mine development. 
• New equipment.
• Technology upgrades.
Our updated and improved North American Buyers' Guide gives producers all of the information they need to contact manufacturers and suppliers to make these important purchases.
New this year is a "Buy M&S" guide. The National Stone, Sand & Gravel Association's (NSSGA) Manufacturers and Services (M&S) Division is comprised of companies that support the aggregates industry through NSSGA participation. Buying products and services from these companies supports the greater good NSSGA does on behalf of the industry.
Our Mergers and Acquisitions section brings you up to date on the latest transactions, and there have been some big ones.
Our Top Aggregates Producers lists are the most current provided by the U.S. Geological Survey (USGS), while the Mineral Commodity Summaries, also from USGS, provide a quick-glance snapshot of various industry segments.
The MSHA pages detail the fatalities that have occurred within the industry over the past year, and once again, regular Rock Products' contributor Joseph McGuire and his co-authors have contributed a safety article.
The other data, statistics and features in the Aggregates Almanac are meant to create a snapshot of an industry poised to profit from the upcoming passage of landmark infrastructure legislation
There is something for everyone in the Aggregates Almanac. We hope you find this edition useful. Is there anything you would like to see in future editions of the Aggregates Almanac? Let me know about it at [email protected]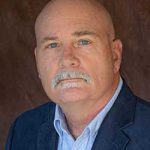 Mark S. Kuhar, editor
[email protected]
(330) 722‐4081
Twitter: @editormarkkuhar