Mack Trucks dealer Northwest Equipment Sales, based in Boise, Idaho, is now a Certified Electric Vehicle (EV) Dealer – the first Mack dealer in the Northwest to achieve the designation.
"Mack Trucks would like to recognize and thank Northwest Equipment Sales for their commitment to electrification and for their support of the Mack LR Electric, Mack's first fully electric vehicle," said Jonathan Randall, Mack Trucks senior vice president of sales and commercial operations. "The investment and certification ensures that Northwest Equipment is ready and able to meet the needs of our customers as we continue to see the adoption of electric vehicles in fleets."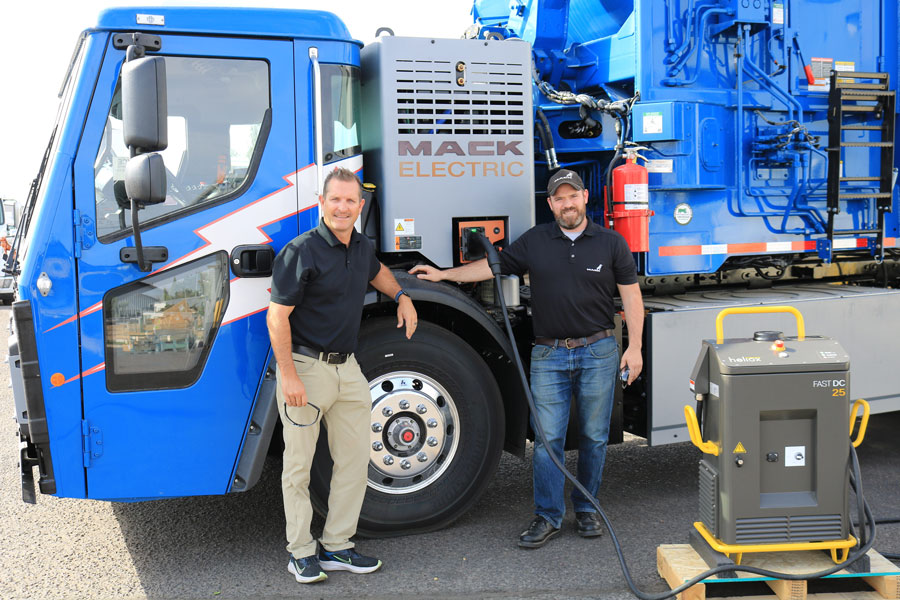 Northwest Equipment began the process for EV certification in February. Meeting frequently with the Mack team to help them through the stringent requirements and process, the 28,000-sq.-ft. Boise dealership will have four bays available for battery electric vehicles (BEVs). These bays can also be used for diesel-powered vehicles when vacant.
"We decided to make our flagship Boise location a Certified EV Dealer in preparation for the move toward electrification," said Jesse Hibler, dealer principal for Northwest Equipment. "Mack made a difficult process simple, walking us through it step-by-step so that we knew exactly how to accomplish the goal of becoming a Certified EV Dealer."
Production of the Mack LR Electric will begin this year.