The smallest of the Hägglunds hydraulic motors from Bosch Rexroth has been transformed. The Hägglunds Atom takes over from the existing Hägglunds CAb – supplying not only more revolutions per minute, but also far more power than motors of similar size. The result is a tiny, power-dense package ideal for mobile, marine and recycling applications.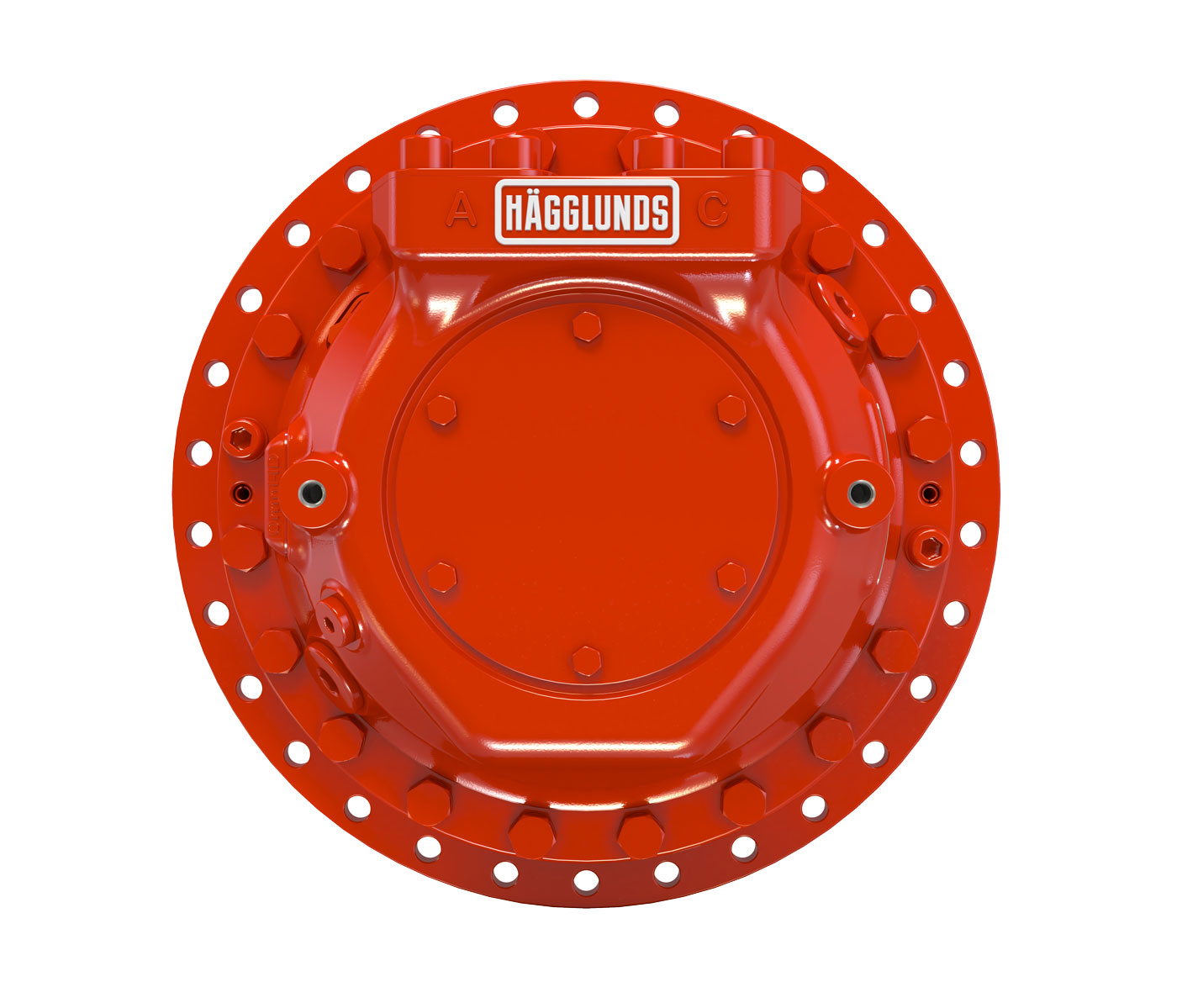 Revamped and renamed, the Hägglunds Atom is a powerhouse in miniature, with a maximum torque of up to 13.6 kNm and a specific torque of 40 Nm/bar. Because it supplies full torque at speeds up to 400 rpm, it has a maximum power of 394 kW that outstrips other motors in its class.
"Never has so much power been packed into a motor this small," said Wolfram Ulrich, vice president of sales, Hägglunds products and solutions at Bosch Rexroth. "The Hägglunds Atom, with its substantially higher torque and power, is a motor that deserves its name – unthinkably small and light, but with the power to change everything for customers."
Among those who will benefit from the Hägglunds Atom are customers in mobile, marine and recycling applications. The compact and lightweight motor fits on a winch on land or at sea, and can easily handle shock loads at peak pressure of up to 420 bar. That opens the door to smaller shredders and other machines in tough and unpredictable applications.
"The Hägglunds Atom is rugged and robust, like our larger Hägglunds motors," said Ulrich. "That makes it just as dependable as it is versatile."
In fact, the Hägglunds Atom is the first of many new names that will appear in the Hägglunds family. In a departure from technical designations, all motors will soon be renamed after natural and scientific phenomena. That reflects not only the extensive development that has occurred since their introduction, but also illustrates its key characteristics today.
"Striking and memorable names will help guide customers to the Hägglunds motor that meets their needs," said Ulrich. "In a way, this is a strong return to form. The original Hägglunds motor was the Hägglunds Viking – a motor and a name that have never been out of popular use."
Bosch Rexroth, www.boschrexroth-us.com/hagglundsatom