A Total Turnkey Plant Solution Fuels Versatile, Market-Driven Production For a Georgia Quarry.
By Carol Wasson
The Broad River Quarry near Athens, Ga., boasts a new, yet well-proven turnkey design/build processing plant that's been up, running and reliable since its startup nearly two years ago.
Formerly a location used by a portable contract crusher, the site was acquired by Georgia Stone Products and parent company Summit Materials, with a market-driven strategy to erect "one of the best non-fractionated plants in the region," said Bart Boyd, president of Georgia Stone.
"In this medium-size market, the processing versatility of the new plant gives us a competitive edge, with an ability to provide critical and very specific product offerings – and high-value custom gradations – on very short notice," said Boyd.
To fuel this strategy, Boyd said, "We knew what we needed in a plant, and we wanted to move forward with our plans as quickly as possible," adding that the company issued very detailed bid specifications. "Over and above price considerations, we were looking for innovative design. In fact, we gave all bidders an opportunity to present any innovation that might enhance the finished product."
After extensive consultations, Boyd said that the contract was awarded to Superior Industries. "They were able to creatively hone our plant design and bring our goals to fruition with a total turnkey approach," he said.
Totally Turnkey
The term turnkey refers to a product or service that's totally completed and ready for immediate use – or in this case – a plant that's ready to run, and ready to produce the right specifications under the right parameters.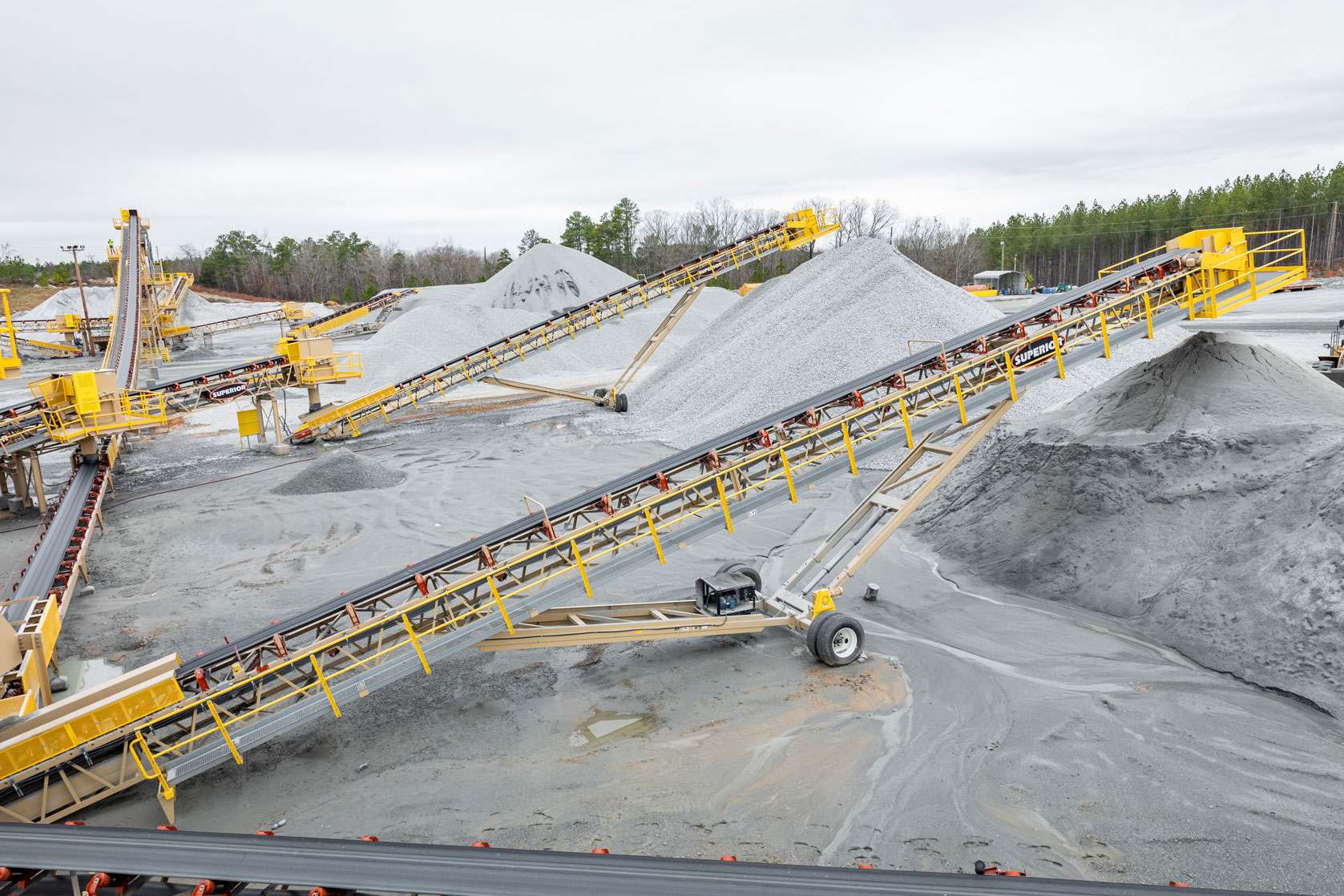 Headquartered in Morris, Minn., Superior Industries provides aggregate processing and handling solutions from rock face to load out. Boyd said the Superior engineering team worked closely with his team to perfect the plant design, while Superior's construction management division was commissioned to drive the installation of the new plant from design strategies to startup.
Jason Adams, senior vice president of Superior Industries, said that although the site was not "technically" a greenfield, "we really began with a clean slate for this installation.
"Our teams worked closely together to optimize all the design parameters, ensuring that goals in flow and product specifications would be met," he said. "Bottom line, they knew what they wanted, and it was our job to make that happen while carefully considering every detail of the plant such as liners, transfer points, belt widths, and much more."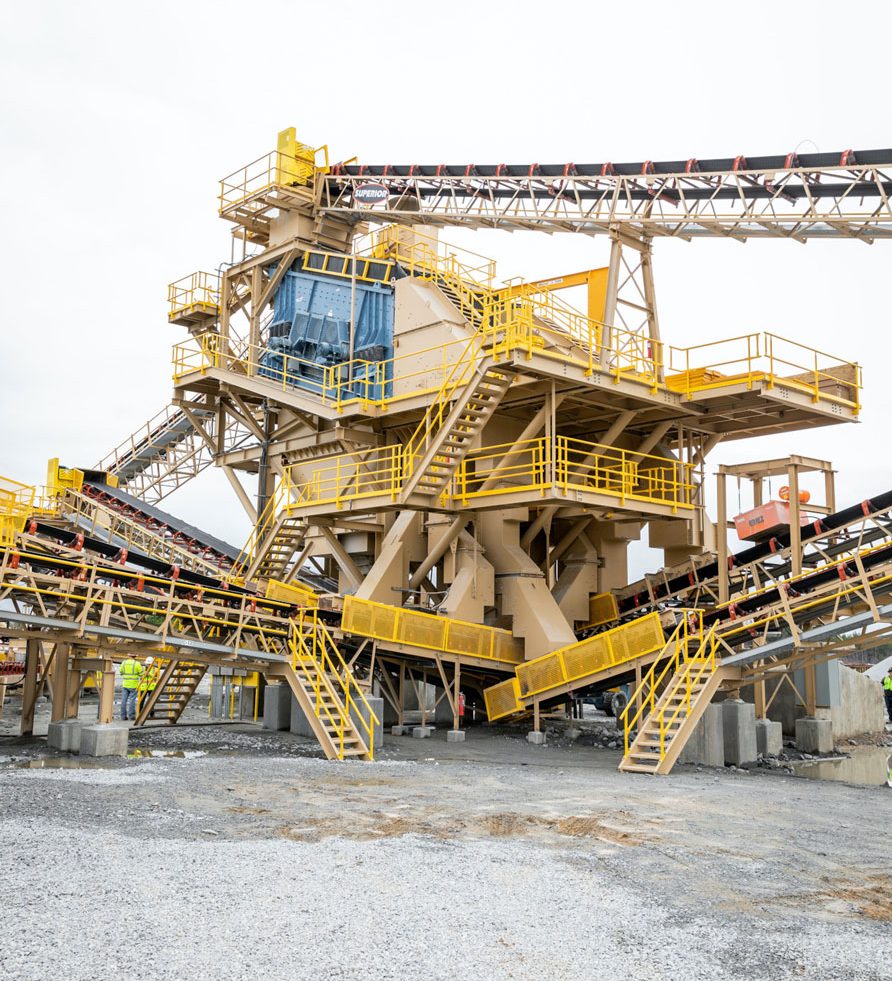 "While producers have many equipment and service choices to consider as they approach an expansion or greenfield project, many choose a turnkey installation to streamline the process," said Adams.
"It's a one-stop-shop solution that covers every aspect – from plant design and layout; structural, mechanical and electrical design; site prep and concrete construction; machinery specification; component and electrical installation; startup and dialing in the desired production flow," he continued. "We manage budgets, maintain schedules and oversee safety, contractors, workers, and vendors – to ensure projects are completed safely, on time, within budget, and to specification."
Despite a few weather delays, Boyd said that the turnkey installation at the Broad River Quarry went smoothly.
"As with each project we've completed with Superior, they've always met or exceeded our expectations. The Superior team brings a lot of knowledge and expertise to the table, as well as valuable resources with a reliable lineup of electrical and concrete sub-contractors who work well together," said Boyd.
He noted that "the well-coordinated project management is obvious. When you can deliver a team like that, things proceed easily throughout the entire job."
Design Goals
First and foremost, Boyd said that "the top design goal was optimizing versatility to maintain balanced inventories, allowing us to proactively and strategically service our market – and the versatility that we as a team have engineered into this plant is quite unique and is very well thought out."
Boyd also pointed to the simplicity of the design. He explained that the primary jaw crushing circuit provides flow to a surge pile, and then to secondary and tertiary cone crushing circuits, as well as to a wash plant, equipped with a fine material washer.
Material transfer and stockpiling is highly efficient via a system of more than 20 conveyors and several telescoping radial stacking conveyors for high-volume, multiple-product stockpiles. "The versatility we need is built into the material flow design," said Boyd, "and we have the flexibilities to redirect the flow of specific materials to avoid unnecessary re-crushing and material recirculation; while also allowing us to easily 'harvest' critical products at various stages."
Importantly, the automation designed into the plant, said Boyd, delivers the capability to troubleshoot remotely, while collecting machine performance data in real-time – and "we're putting the top levels of those capabilities in several of our other locations," he said.
Regarding automation, Boyd added that "once you find the right 'recipe' for your operation, it becomes as close to 'set-it and forget-it' as you can get – but of course you still need those valuable human resources to maintain the necessary checks and balances."
Ultimately, Boyd stressed that "the right plant automation" plays a key role in delivering the consistency and production capacity for cost-efficient material processing.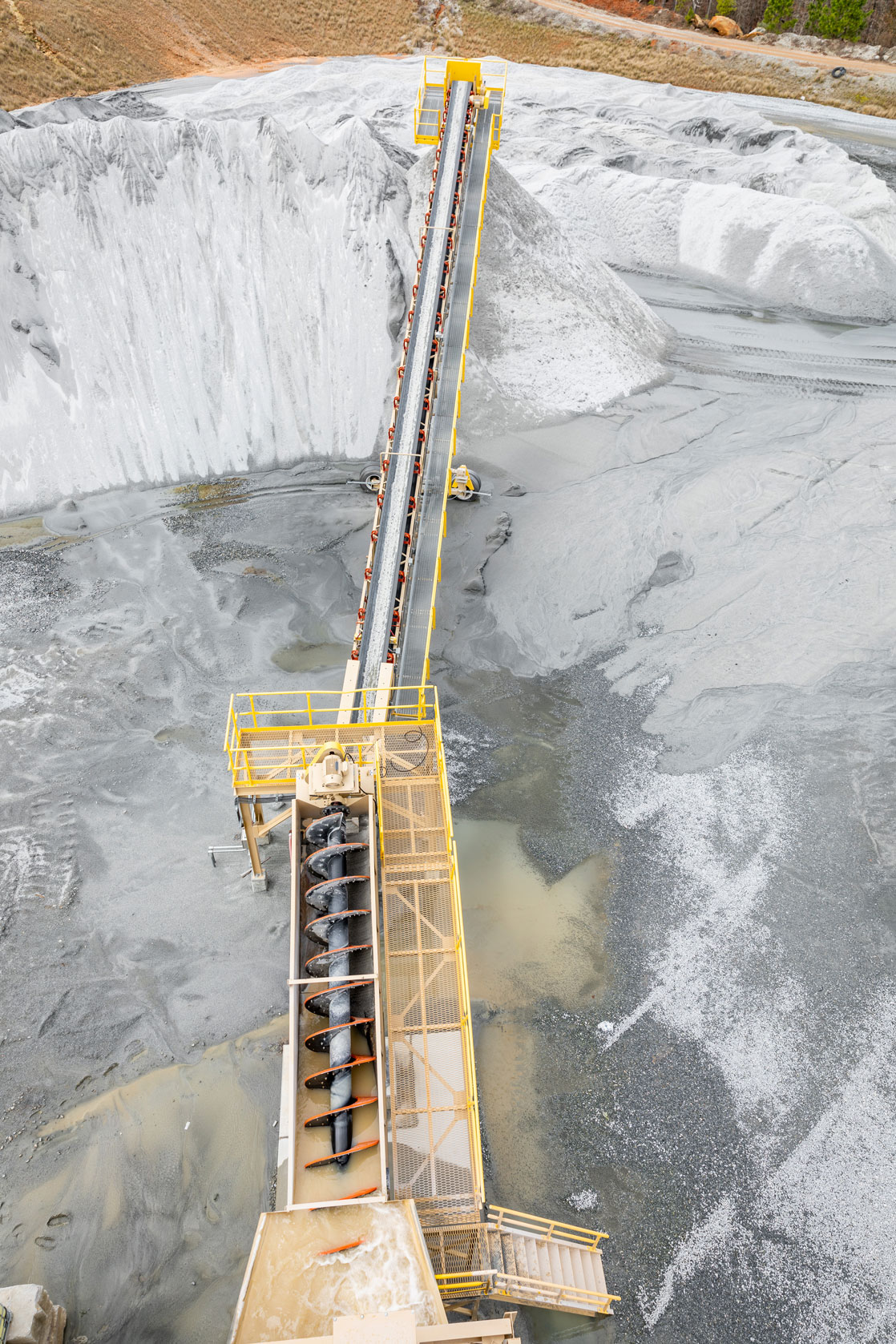 Moving Forward
On the heels of the Broad River Quarry project, Superior Industries teamed up with Georgia Stone again, and again. "Recently, we've done three back-to-back plant projects with Superior in the state of Georgia – in addition to other projects that Summit Materials has completed with Superior across the country," said Boyd.
Georgia Stone Products was founded in 2016 to meet Metro Atlanta's demand for additional high-quality aggregate resources. After its acquisition by Summit Materials the following year, Georgia Stone experienced considerable market share growth and expansion throughout Georgia and into South Carolina.
As to Summit Materials, its mission to combine economies of scale with decentralized local knowledge, has led to family of companies that includes 400+ locations in 23 states, and one Canadian province.
Boyd summed it up by saying, "Superior has worked with us throughout the design phase of each plant, detailing everything out to meet our requirements. They built the plants we wanted, and they stand behind their products – and we continue to get great feedback from our asphalt and ready-mix customers, and our regional contractors, as to the quality, consistency, and variety of our products."
Carol Wasson is an Anacortes, Wash.-based freelancer.