There Are Four Rules On MSHA's Agenda Right Now, And It Is Laying The Groundwork For More.
By Brian Hendrix
Conventional wisdom in Washington holds that Democrats regulate and Republicans enforce. In other words, a Republican administration will focus on the enforcement of existing rules. With a Democrat in the White House, the focus will shift to rulemaking.
Not surprisingly, this bit of conventional wisdom is simplistic and inaccurate; the reality is more complex. Nevertheless, the Trump administration promulgated many fewer rules than the Obama administration, and the Biden administration – MSHA included – plans to promulgate more than the Trump administration.
What are MSHA's rulemaking plans? You'll find a more detailed answer to that question below, but the quick answer is: MSHA plans to propose a powered haulage or "Surface Mobile Equipment" rule this year and a Respirable Crystalline Silica (RCS) rule at some point after that. We don't have any details on the latter, but it is safe to assume that MSHA will propose a reduction of the silica PEL from 100 µg/m³ to 50 µg/m³ or less.
We know that MSHA's current rulemaking plans aren't limited to powered haulage and RCS. There are four rules on MSHA's agenda right now, and it is laying the groundwork for more.
We know this because MSHA is required to publish a list – a regulatory agenda – of regulations that MSHA is "actively considering for promulgation, proposal or review during the coming one-year period."
From that description, one might assume that the rules on MSHA's Semiannual Regulatory Agenda are the rules that will see the light of day, rules that MSHA will propose, finalize and eventually enforce. However, that's often not the case. An item may appear on MSHA's agenda and stay there for quite some time – years even – without any additional public action by MSHA.
Four Items
Here are the four items on MSHA's most recent Semiannual Regulatory Agenda:
(1) Respirable Crystalline Silica (RCS).
(2) Alternatives to Petitions for Modification: Non-Permissible Surveying Equipment.
(3) Safety Program for Surface Mobile Equipment.
(4) Testing, Evaluation and Approval of Electric Motor-Driven Mine Equipment and Accessories (30 C.F.R. Parts 18 & 74).
Again, the fact that an item appears on MSHA's agenda doesn't mean that MSHA will promulgate a rule on it. The appearance of an item on MSHA's rulemaking agenda is just a preliminary step in that process.
Also, keep in mind that by law and by design, the rulemaking process is lengthy. Believe it or not, MSHA moves faster on average than many agencies, but it would be tough for MSHA to promulgate a rule in less than a year. Two to three years is what I'd expect, particularly for a major rule.
All but the last rule on MSHA's current agenda (the Part 18 revision) are in the Proposed Rule stage, although MSHA hasn't yet published the proposed versions of these rules. What does that mean? MSHA lists 22 different steps in the rulemaking process, and the publication of a proposed rule is the eighth step on MSHA's list.
Three Stages
For our purposes, it's best to break the process down into three stages: (1) Pre-rule or Preliminary; (2) Proposed Rule; and (3) Final Rule. 
The Preliminary rulemaking stage includes such actions as the publication of a Request for Information or an Advanced Notice of Proposed Rulemaking. If MSHA decides to move forward, we get to the "Proposed Rule" stage. This stage kicks off with the publication of a Notice of Proposed Rulemaking. The fun really begins at this point, with public comment period(s), public hearing(s) and other actions that may (or may not) lead to publication of a Final Rule.
The Final Rule stage is the last, but it's not necessarily the end of the process. After a Final Rule is published, it may be challenged in court. A successful rulemaking challenge might kill the rule altogether, require the agency to make changes to the rule, or produce an agreement to change the rule in some way. However, the odds of successfully challenging a rule usually aren't high. The government wins more of these cases than it loses.
What Does It Mean?
What this all means is that, if MSHA does publish a proposed rule on powered haulage, it will take MSHA a year or more to finalize that rule. I do not expect MSHA to publish anything on RCS this year. MSHA will likely need two to three years to promulgate an RCS rule. 
As I mentioned above, MSHA's rulemaking agenda is set to grow. MSHA's Office of Standards, Regulations and Variances (OSRV) wasn't dormant or idle in the last administration, but it is looking to ramp up and staff up now.
That's apparent from MSHA's most recent budget request. For FY2022, MSHA OSRV has requested an "increase of $2,260,000 and [an additional] 12 [employees] to support MSHA's priority to strengthen regulatory efforts."
More specifically, MSHA plans to use the additional funding and staff to promulgate the four rules on its current agenda, to review the effectiveness of its current respirable coal dust standards, and to "update and clarify" 30 C.F.R. Part 50, MSHA's injury and illness recordkeeping standards.
Of course, MSHA's rulemaking plans may change after a new assistant secretary for MSHA is nominated and confirmed. That wouldn't be at all surprising.
Also, MSHA's rulemaking focus may shift and change with time and as new issues arise or trends emerge. However, I do not expect MSHA's commitment to a powered haulage rule to wane and I'll be surprised if MSHA doesn't publish a proposed rule on RCS in 2022 or 2023.
---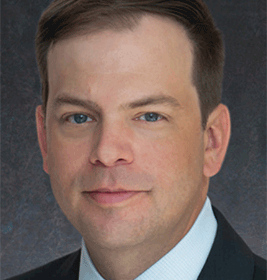 Brian Hendrix is a partner at Husch Blackwell LLP. As a member of the Energy & Natural Resources group, he advises clients on environmental, health and safety law, with a focus on litigation, incident investigations, enforcement defense and regulatory compliance counseling. He can be reached at [email protected]