MINExpo International 2021 was held at the Las Vegas Convention Center Sept. 13-15, the largest and most comprehensive industry event this year to explore cutting-edge equipment, technologies and innovations for all mining sectors. More than 20,000 attended the event.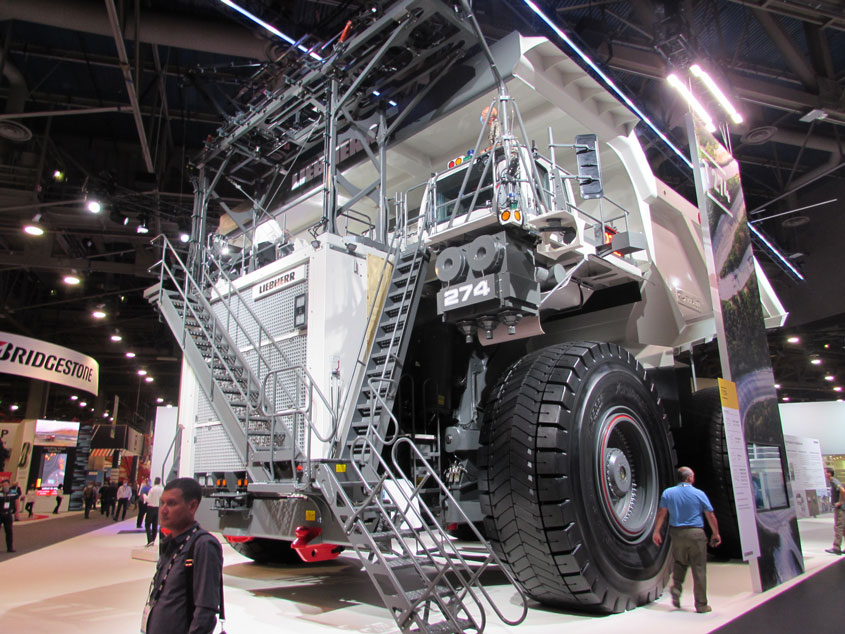 The show was originally scheduled for September 2020, but was moved to 2021 due to the COVID-19 epidemic.
With more than 675,000 sq. ft. and 11 halls, industry professionals from all over the world examined equipment, parts and services from well-known suppliers in the mining industry and discovered new solutions from groundbreaking startups.
More than 1,200 suppliers signed up for the show, although there were quite a few empty spaces where exhibitors obviously chose not to attend.
In addition to massive equipment from global manufacturers such as Caterpillar, Komatsu, Liebherr and Sandvik, products for the entire mining cycle were displayed. The large equipment manufacturers focused their industry outreach on electrification, autonomy and sustainability, as well as increased productivity.
MINExpo was also the place to discover software and solutions from companies such as ABB and Trimble, executing on the idea that actionable intelligence is the way of the future for mining and aggregates operations.
Notable product introductions included:
Weir Minerals, manufacturer of Linatex, the world's leading brand of premium natural rubber, has partnered with world's largest adhesive producer Henkel and its team of LOCTITE adhesive, sealant and coating specialists, to develop a mining industry-first solvent-free adhesive for rubber lining applications with zero volatile organic compounds (VOCs).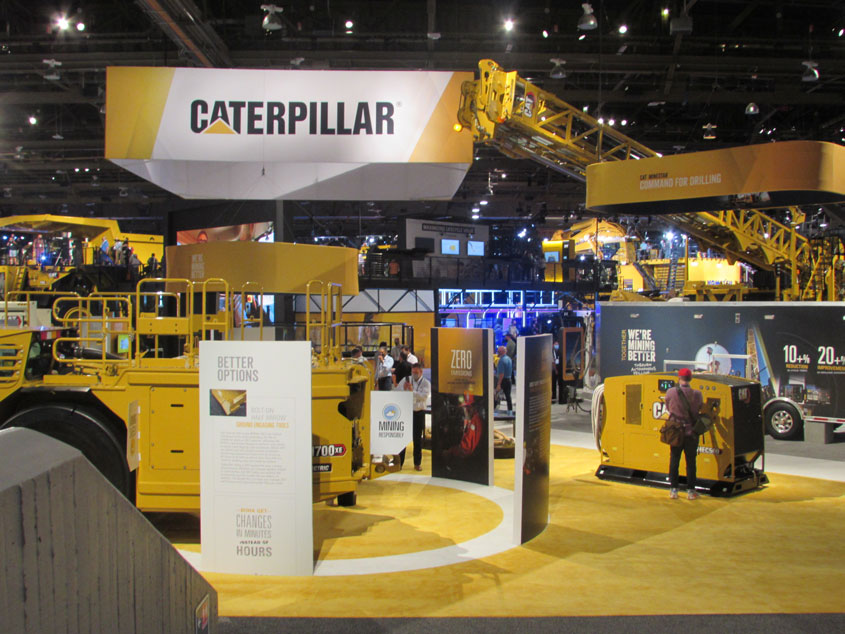 The Cat 794 AC returned to MINExpo, as the latest autonomous mining truck equipped with Cat MineStar Command for hauling, an autonomous hauling solution. The 794 AC is the first electric drive model to join the expanding Command for autonomous haulage fleet, which includes the Cat 789D, 793D, 793F and 797F models.  
Researchers from Baidu Research Robotics and Auto-Driving Lab (RAL) and the University of Maryland, College Park (UMD) have developed a real-time mapping approach for autonomous navigation of excavators on complex terrains named Terrain Traversability Mapping (TTM). Using TTM, an autonomous excavator can navigate through unstructured outdoor environments consisting of deep pits, steep hills, rock piles, and other complex terrain features. This is the first complex terrain processing approach developed for heavy-duty excavation machines.
Hexagon's Mining division and Liebherr announced a global framework agreement that advances the next generation of mine automation. Hexagon technology, including its autonomous mission management system, will be used in the mine automation options offered by Liebherr to customers. A high level of safety, flexibility and seamless integration are the hallmarks of Liebherr's offerings, which include its complete autonomous haulage solution.
Saft launched ARROK as a new breed of lithium-ion (Li-ion) battery tailored for off-road industrial vehicles. ARROK is designed to deliver both high energy content and fast charging within one hour. It maximizes the availability of heavy-duty vehicles for all off-road markets: construction, agriculture, mining, material handling, airport ground support and seaport industries.
ABB Ability eMine FastCharge was introduced as the world's fastest and only fully automated charging system for mining trucks, offering up to 600 kW of power. Designed for the harshest environments, this flexible and fully automated solution can easily be installed anywhere, and can charge any truck, without the need of human intervention.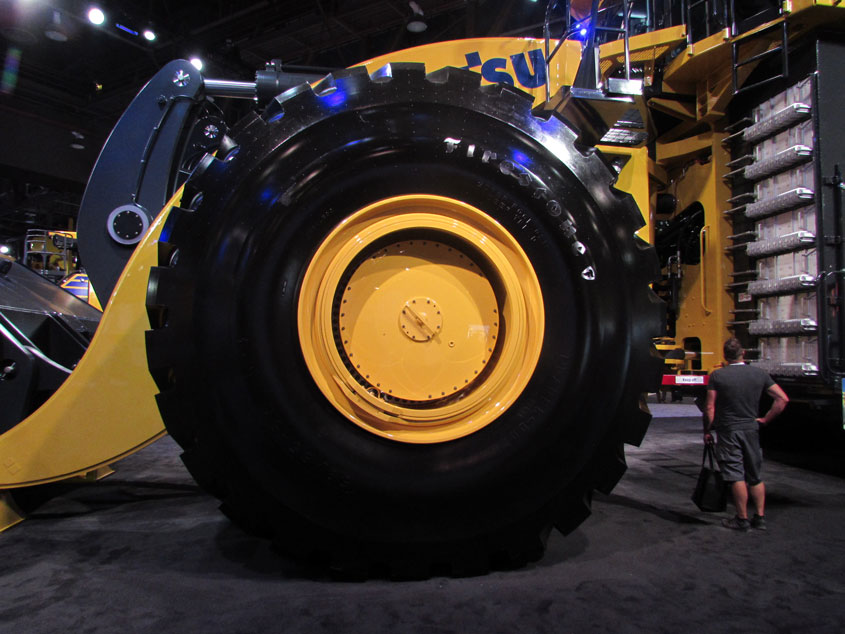 Sandvik's new release was actually a number of new releases, the highlight being its new TH550B 50-ton battery-electric truck. The new model features a self-swapping battery system, including the AutoSwap and AutoConnect functions, and is powered with third-generation BEV technology. The machine produces no underground exhaust emissions, and has significantly less heat than traditional technologies so it may reach its sustainability targets by means of reduced CO2 emissions. It also on a practical level reduces underground ventilation requirements.
Van Der Graaf (VDG) debuted its latest drive technology and mobile demonstration trailer.
Previewing its in-development capabilities to help customers advance their safety and productivity goals, Komatsu teleoperated a new hydraulic excavator loading its autonomous concept truck in Arizona from a remote console at the Las Vegas Convention Center.