Find Out How The Quarry At Argos USA's Martinsburg Cement Plant Optimized Its Loading And Hauling Operations.
By Mark S. Kuhar
Argos USA's Martinsburg cement plant, acquired in 2016, operates a limestone quarry in the West Virginia panhandle. Quarry operations there began around 1900 underground for lime-grade high-calcium limestone; and on the surface for cement grade limestone.
After purchasing the plant and quarry, Argos decided to focus on improvements in mine planning, mine development and fleet optimization.
Combining available geological information with new information from an extensive drilling campaign, Argos has developed a long-term mining plan focused on proving the limestone reserves and developing a clear roadmap for short-term mining and production planning.
Utilizing new information gathered from the planning process and operational audits, the company has begun a series of projects to improve the quarry in areas like blasting, bench layout and design, elevation control, road and ramp design, and load/haul fleet optimization.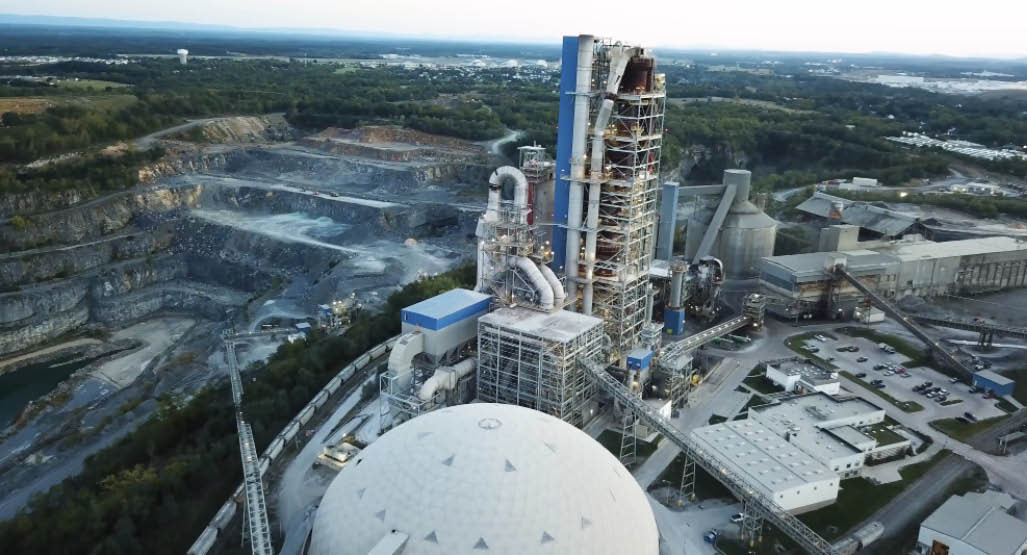 Loading and Hauling
One of the most critical improvement projects identified by Argos was optimizing the loading and hauling fleet. At the outset, it was clear that the average age of the quarry fleet was high and that many of the machines were due for rebuild or replacement.
Knowing that an investment in updating the fleet was necessary for the quarry's future, Argos embarked on a detailed study to verify whether or not the current size of the equipment matched the requirements of the quarry operation (mine plan, required tonnage, and crusher throughput).
Argos Mining and Raw Materials Director Dave Bremer stated, "It was clear that we needed to conduct a detailed fleet study to evaluate the proper machine size and quantity to supply the quarry rock requirements."
Argos utilized a team of experts from Caterpillar Job Site Solutions (JSS) to conduct a study focusing on the fleet size needed to supply limestone feed to the cement plant crusher and handle rock/clay overburden to a waste dump, as well as haul other cement plant raw materials. Working closely with the local Cat Dealer and Carter Machinery, the JSS team completed the site assessment and shared the findings and recommendations with Argos.
After evaluating many different options, the team concluded that the current fleet of 992 loaders and 777 haul trucks was oversized for the application, and instead a combination of 775G trucks and 990K loaders was the best option for Argos.
The study found that Argos could achieve significant savings from the fleet size change. Additional cost savings could also be generated by moving some of the newer oversized 777 haul trucks to another Argos operation that needed them.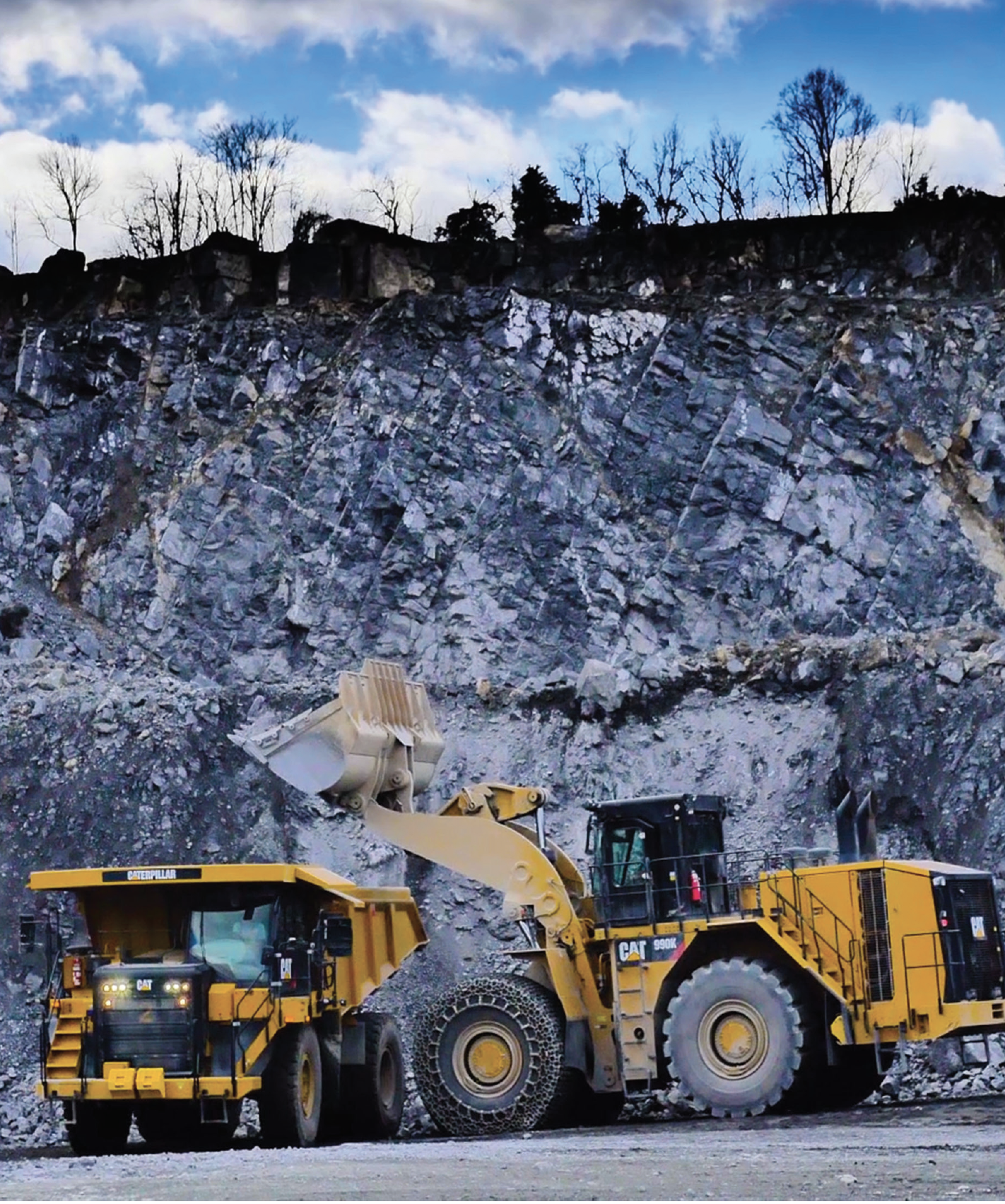 Additional Opportunities
In addition to the change in machine sizing, Argos and the JSS team identified additional opportunities that could be achieved by improving equipment availability, operating conditions, and operator skills and performance.
Caterpillar proposed managing the loading and hauling fleet as part of their JSS fleet services agreement to assist in achieving these opportunities. Their proposal included designating a JSS fleet manager to manage the quarry fleet health and performance, load and haul fleet maintenance, real-time condition monitoring of the equipment, a machine availability guarantee, and production optimization services.
As part of the production optimization services, CAT offered operator training, real-time productivity data, post-shift analysis, and weekly, quarterly, and yearly performance reviews. This information and analysis could be utilized to improve equipment availability, quarry conditions, and operator skills and performance.
The new CAT fleet arrived and was ready to operate in May 2020, equipped with the Caterpillar Job Site Solutions production monitoring system, which utilizes the MineStar Edge platform.
Argos contracted JSS and Carter Machinery to manage the new fleet to perform fleet maintenance, machine condition monitoring, and production optimization services. Dan Kentner, Job Site Solutions fleet manager on the Argos account, stated, "The production and efficiency improvements at Martinsburg clearly illustrate the power of teamwork. The success of this collaboration between Argos, Carter Machinery and Job Site Solutions is a result of all parties committing to identifying areas of improvement, trusting the data, agreeing to practical goals, and following through to deliver results."
Early results on the project indicate savings of approximately 20% in fuel consumption per ton, a 5% decrease in machine idle times, and significant improvements in the average truck payload.
Future focus areas will be on payload distribution, loader cycle times, and continued improvement in machine idle time. Argos, Caterpillar Job Site Solutions, and Carter Machinery are confident that they will achieve the expected savings in all the identified project opportunities.
Yohannes Araya, Argos quarry manager, stated, "Current results have already shown that the selection of the new fleet size was the right call, and we know that we will continue to see additional improvements as the team identifies more opportunities."
---
Information for this article courtesy of Argos USA.