An email appeared in my inbox from the homeowner's association that runs our subdivision, and it was a forward from the trash hauling company that services our community. They announced they were suspending the collection of recycling until further notice due to an acute shortage of drivers and helpers, so they could focus on the more essential task of collecting garbage.
Great. So now what are we supposed to do?
I slung the recycling can into the bed of my pickup and drove to my office just a few minutes away, and emptied it in the dumpster behind the building. A quick observation of the contents confirmed I was not the only one who had that idea, as empty Amazon boxes represented the largest amount of the refuse in the container.
Lingering Overhang. The pandemic has left us with a lingering overhang. Along with long recoveries for some who were infected, including the return of a sense of taste and smell, clearing of brain fog, and recovery from chronic fatigue and muscle pain, it appears all of us will continue to suffer from the biggest lingering effect of all: worker shortages. Our industry is rife with complaints of positions going vacant at all levels of operations, from managers to truck drivers.
Yet in sharp contrast to that notion, it was reported throughout the popular business press that nonfarm payrolls rose by a seasonally adjusted 943,000 in July, the best gain in 11 months. The unemployment rate, derived from a separate survey of households, fell to 5.4% that month from 5.9% in June to touch the lowest level since the pandemic took hold in the United States in March 2020.
The latest data also showed some additional workers were drawn off the sidelines, and wages rose at a strong rate. But most importantly, labor analysts noted that before the July numbers were released, average job growth over the previous three months was 567,000.
Between the strong new number of 943,000 and further revisions upwards to the May and June numbers, the average is now up to 832,000 jobs. That is a sign that despite all the headaches businesses are reporting in trying to attract workers, employers and workers really are connecting with each other at a pace not seen in recoveries from the previous three recessions.
Strong Tailwind. The July gains show that the U.S. economy is facing any threat posed by the Delta variant with a strong tailwind. The economy has recovered rapidly this year with the availability of vaccines, business reopenings, pent-up consumer demand, and the economic lubrication from multiple rounds of government stimulus legislation. So far there is little evidence to suggest that the recent case surge is significantly slowing the U.S. recovery.
The share of the adult population that was employed rose 0.4 percentage points in July, to 58.4%. Other than last year when the country first emerged from pandemic shutdowns, the last time the share of Americans working rose that much in a single month was May 1984.
A broader measure of unemployment counts two cohorts in the unemployment numbers: people out of work because they gave up looking for a job, and people working part time who want full-time work. Those subsets fell by even more, to 9.2% from 9.8%. The number of Americans who were working only part time because of slack business conditions fell by a whopping 465,000.
There is a caveat to these robust employment reports: they were conducted in the middle of the month. That was before some local governments reimposed mask mandates and other restrictions, and before many employers said they would require employees to wear masks, be vaccinated, or get tested regularly.
Many major companies have also delayed return-to-office plans, including some that have pushed back returns out to 2022. The employment numbers this fall will continue to shed light on how the Delta variant has affected the overall economic recovery in general, and the job market in particular.
---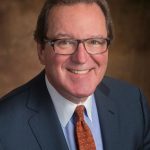 Pierre G. Villere serves as president and senior managing partner of Allen-Villere Partners, an investment banking firm with a national practice in the construction materials industry that specializes in mergers and acquisitions. He has a career spanning almost five decades, and volunteers his time to educate the industry as a regular columnist in publications and through presentations at numerous industry events. Contact Pierre via email at [email protected] Follow him on Twitter @allenvillere.