Everything Is Bigger In Texas, Including Advisory Councils. Kerr County Is Eying A County-Wide Group.
By Therese Dunphy
Aggregate-producing operations, or APOs as they are often referred to in Texas, have been under intense scrutiny since 2019 when the Austin American-Statesman launched a six-month investigation into the growing number of state aggregate operations and asserted that "state regulators did almost nothing to safeguard the people living next to these noisy, dirty and dangerous operations."
Now, Texas producers face a coalition of groups and individuals that have banded together. TRAM, or Texans for Responsible Aggregates Mining, includes 20 groups in 38 counties across the state with its goal "to work with lawmakers, state agencies, and good-faith industry operators to create state standards for best management practices in the APO industry and adopt those standards into law."
While that might sound like a NIMBY group, TRAM has put its influence behind an effort in Kerr County designed to create a peaceful, but productive coexistence between local aggregate producers and their neighbors.
Fostering Conversations
With the recommendation of TRAM member Francis Lovett, Kerr County hired consultant Jill Shackelford to initiate a dialogue between aggregate producers and their neighbors, and determine voluntary best management practices that could help alleviate tensions between the two groups. Shackelford, who owned a limestone mining operation in Buda, Texas, faced similar challenges at her site, which bordered multi-million-dollar homes and faced organized opposition.
Through her experience, she learned the importance of establishing an open dialogue with neighbors. "It was my fault because, as an operator, I didn't educate them," Shackelford said. "Once they realize that you're human, it really develops the relationship."
As she got boots on the ground in Kerr County, Shackelford spent a lot of time meeting with residents and operators. While some concerns such as dust, truck traffic, and noise are quite familiar complaints, the dialogue yielded opportunities to improve conditions for both operators and neighbors.
Calming Concerns
Several operations are located near airports. Mark Mosier of the Airport Advisory Board told the county that airport leaders were concerned about issues such as operation radio frequencies interfering with airport traffic but learned through the ongoing conversation that this concern was unfounded.
Airport leaders were also worried about lights around the aggregate operations and the effect they may have on pilots, but because the lights are shielded, they are not a problem. A simple conversation allayed these fears.
Outlining Opportunities
As Shackelford toured operations and listened to neighbor concerns, opportunities to improve operator restrictions also emerged. For example, a Martin Marietta property where the shotrock was being trucked to another site for processing. When asked why this was the case, she learned that permit restrictions allowed crushing at only one operation. In light of concerns related to truck traffic, she pointed out the opportunity to significantly reduce it by allowing crushing at the site.
Another operator, Ingram Readymix, has an older plant in Kerrville and wants to sell the property and move to an existing aggregate operation outside the city. Shackelford again pointed to the reduction in truck traffic and also noted that a newer plant would have enhanced emission controls that would improve air quality, another resident concern. As a permit requirement, the road would be paved for dust abatement.
Building Bridges
As a result of the dialogue, Kerr County commissioners are set to vote on the creation of a county-wide advisory council on aggregate operations. Most of the operators in the county have already agreed to serve on the council, which will also include a county commissioner, residents, businesses, and a member from the city of Kerrville. If approved, the committee will meet quarterly, review state laws and regulations related to the industry, and recommend actions that meet the concerns of producers and the community. It could become a template for other counties.
"It all comes down to owner/operators communicating with their neighbors," said Commissioner Tom Moser. "The purpose of this is to have a balance between aggregate operators and the community."
---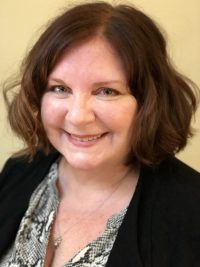 Therese Dunphy has covered the aggregates industry for nearly 30 years, while also serving multiple roles as a public official. As the owner of Stone Age Communications, she provides communications consulting services to help aggregate producers build stronger relationships within the communities they serve. She can be reached at [email protected].