I could write an editorial every month about the need for a new infrastructure bill. But the chess game in Washington goes on and on, so I will wait until checkmate to address that issue again.
In the meantime, why haven't you updated your website lately? I know, that's a seemingly random question that came out of left field. But it is an important one.
Your website is the media presence of your business – and along with Twitter and other social media – tell the world what you are doing. Not updating your website tells the word what you are not doing.
The first thing a local reporter will look at if something goes wrong at your quarry will be your website. If they see a static site with old information, the image that they will create for the outside world will be based on what they see. But if your website contains current information and engaging content, they will communicate that to the outside world.
I know what you are thinking. What do we have to write about? The truth is, it pays to make positive news in your community and tell everyone about it. Our "In The Know" news section this month illustrates what some quarries are telling their local publics. Here are some of the headlines:
Peckham Partners with Youth Apprenticeship Program.
US Aggregates' Delphi Quarry Hosts Elected Officials.
Chaney Golf Tournament Raises $130,000 for Charity.
Carmeuse Plants Help With River Clean-Up Project.
One of the best adages I have ever heard is, "Tell them what you are going to do; do it; then tell them you did it." That will always be a good way to keep your business top of mind in the community.
If you are looking for examples of quarry operations that do a good job of keeping their website current, check out Graniterock's site, especially their Rock Blog at www.graniterock.com. You can also go to Mulzer Crushed Stone's site, and check out their news section, www.mulzer.com. CEMEX's U.S. business also does a good job, at www.cemexusa.com.
Oh, and when an infrastructure bill is finally passed, issue a statement to the local media about the positive impact it will have on your business. Post it on your newly updated website.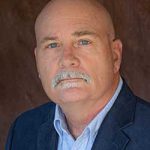 ---
Mark S. Kuhar, editor
[email protected]
(330) 722‐4081
Twitter: @editormarkkuhar