RHI Magnesita installed an innovative, new primary crushing system at its main United States industrial site in York, Pa. The custom-designed, two-stage primary crushing system was manufactured by Metso Outotec and the secondary crusher was manufactured by Mining Machinery Developments. The system incorporates advanced technology to increase efficiency, optimize maximum material recovery and reduce waste. The installation of the new machine will significantly extend the life of the mine at the industrial site.
RHI Magnesita's York facility is a primary source of dolomite in the United States, an important raw material for refractory production. All operations from mining the raw materials, to production of the refractories, to customer installation and recycling, are related to dolomite at this site. This full supply chain control guarantees RHI Magnesita can maintain quality control offering the best material for its customers.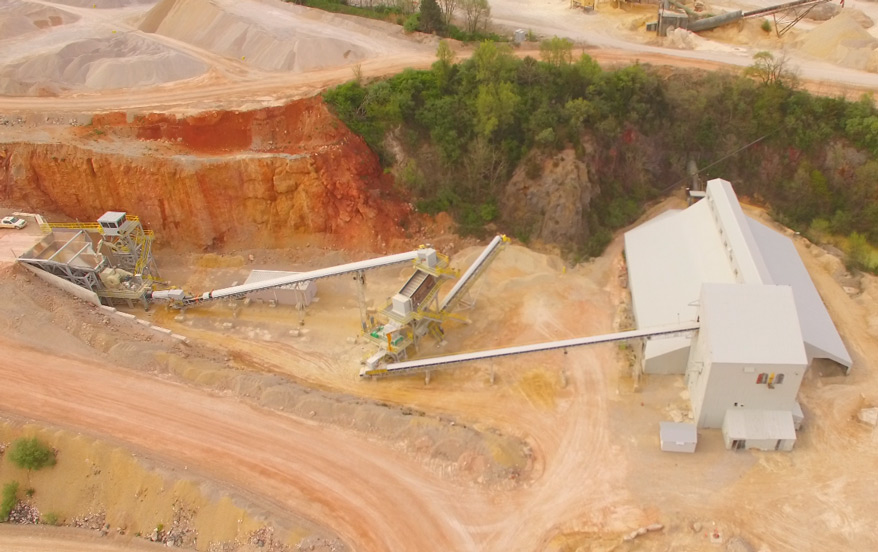 "The primary crusher project is a substantial investment, more than five years in the making, attributed to the vision of both former and current local leaders, to modernize our quarry operations, continuing the sustainability of the local operation" said John Resh, plant manager. "With the support of our global and regional stakeholders, local government officials, and local business groups, the operations project team safely and diligently drove the project to successful completion."
The new primary crushing system replaces the original equipment that was installed during the 1950s when the dolomite mine was in its early stages. The new system will play a critical role in RHI Magnesita's goals of improving operational efficiency, continually driving improvements in sustainability, and extending the life of the mine.
RHI Magnesita, www.rhimagnesita.com