Just 18 months since its launch, BME Mining Canada Inc. has installed a dual salt emulsion explosive plant and is soon to construct a detonator assembly facility – spurring on its roll-out into the Canadian market.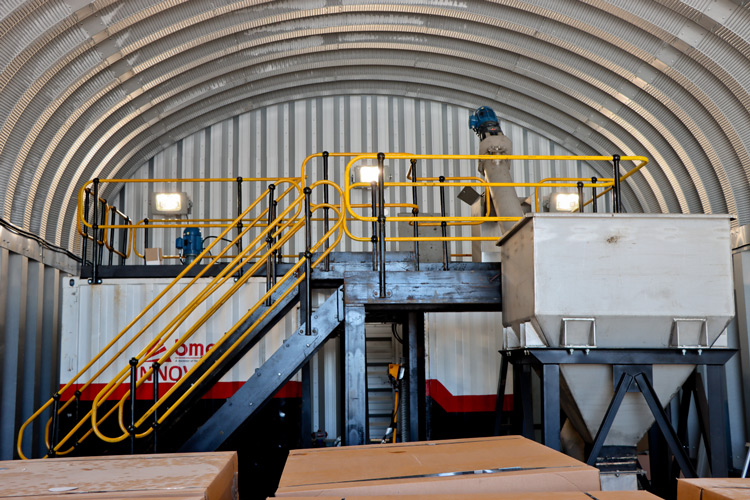 A joint venture between South Africa-based BME – part of the JSE-listed Omnia Group – and Canadian contractor Consbec Inc., BME Mining Canada Inc. has been growing its local customer base and steadily expanding its product and service offering. According to Vice President Richard Walker, who is also vice president of Consbec Inc., the new plant gives customers access to a dual salt and single salt product, either gassed or micro-balloon sensitized.
"We also have the ability to customize our emulsion product in this plant, to suit a range of customer needs and preferences," said Walker. This customization capability is built on decades of field experience, research and development conducted since BME first introduced cold emulsion technology to Africa in 1984.
It is expected that the detonator manufacturing facility will deliver its products by the end of the northern hemisphere summer, and these will include non-electric detonators and the electronic AXXIS detonators. There will also be an ANFO bagging facility in place by the end of 2021, for those customers who require the packaged product.
Joe Keenan, president of BME Mining Canada and managing director of BME, highlighted the strategic location of the company's detonator plant and other planned facilities at Nairn Centre – directly on the trans-Canada highway and well served by major rail infrastructure.
"We are geographically right in the heart of Canada's underground mining sector," said Keenan, "allowing us to readily service customers quickly and efficiently."
According to Walker, the local industry has been excited to see the technology and expertise being introduced by BME Mining Canada. The company's operations would also include ongoing research and development to further enhance its offerings for local applications.
BME, www.bme.co.za