Well, the barn door has been kicked open, and the horses are out. After more than a year of COVID-19-driven inactivity, a lot is starting to happen.
For openers, two major mergers rocked the aggregates industry, changing the landscape regionally and nationally. Vulcan Materials Co. and U.S. Concrete Inc. entered into a definitive merger agreement; and Martin Marietta Materials Inc. entered into a definitive agreement under which the company will acquire Lehigh Hanson Inc.'s West Region business from HeidelbergCement.
The Martin Marietta deal came first. When first announced, industry prognosticators immediately speculated that the company may have pulled ahead of Vulcan Materials as the nation's number-one stone producer.
Jason Willett, construction aggregates commodity specialist at the U.S. Geological Survey (USGS), did some math for Rock Products and determined it was close but not quite there. Turned out to be a moot point anyway. Shortly thereafter Vulcan announced the U.S. Concrete deal, and the king retained its crown. The battle of the heavyweights goes on.
Speaking of USGS, the agency just reported aggregates production for the first quarter. The estimated U.S. output of construction aggregates produced and shipped for consumption in the first quarter of 2021 was 464 million metric tons, a slight increase compared with that of the same period of 2020. Sand and gravel production out-performed crushed stone production, a trend that has been evident for the past few quarters.
The 2021 World of Concrete show, which opened June 8 at the Las Vegas Convention Center, was an event of national significance, ending a 15-month absence of major trade shows in the United States due to the COVID-19 pandemic. The show was filled with brisk business and active buyers, according to our sister publication Concrete Products.
Finally, infrastructure bill activity heated up with House Democrat, Senate Republican and bipartisan versions of a bill all competing with a White House version. How it will shake out no one knows. But shake out it will.
If all of this is any indication of how things are going to go in this industry for the foreseeable future, it's going to be a very busy year.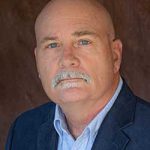 Mark S. Kuhar, editor
[email protected]
(330) 722‐4081
Twitter: @editormarkkuhar