By Priyesh Ranjan
Aggregates are quite literally the bedrock of U.S. infrastructure. In 2020 alone, the estimated U.S. output of construction aggregates produced and shipped for consumption was 2.43 billion metric tons. But despite a growing aggregate demand, there is one cog in the machine that's preventing the industry from reaching its full potential: a broken supply chain network. 
An antiquated supply chain is hampering the distribution of these aggregates to cities and states for infrastructure improvement projects. With traditional visualization and digitization tools so much time is spent preparing, analyzing, and communicating the data, decision-makers face cognitive overload which costs organizations millions of dollars in waste. To solve the challenges facing the supply chain today, there needs to be a solution that goes beyond real-time data analysis or visualization.
The solution? An automated supply chain system.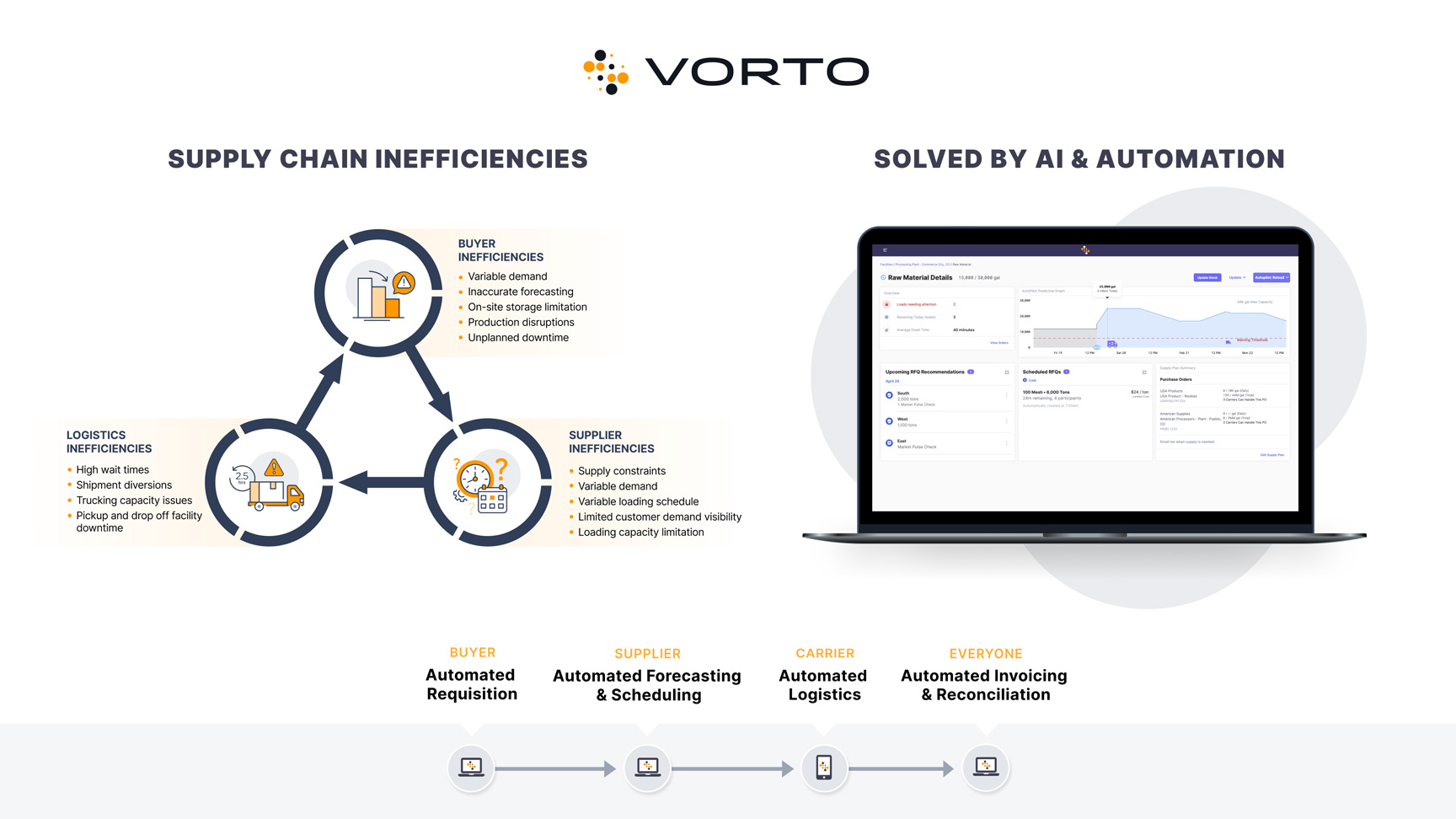 Implementing artificial intelligence (AI) in supply chains enables businesses to cut down on the time it takes to make decisions, allowing the AI to make key predictions, decisions and analyses to help drive companies forward. The ability to automate not just the decision-making process but also the action that needs to take place in logistics and procurement creates substantial savings for all stakeholders in the supply chain.
In the aggregates industry, an automated supply chain would enable planners to determine the demand for products, and ensure production capacity meets these demands. AI streamlines the process from ground up; from when a buyer purchases from the supplier to the buyer or the supplier working with a logistics provider to get the product delivered to the destination, an automated supply chain keeps the entire system in sync and ensures there aren't any miscommunications along the way.
Not only will an autonomous supply chain platform help aggregates determine the impact that its products and services have on the environment and the economy, but it will also reduce carbon emissions caused by supply chain transportation; for example, Vorto's transformative approach to the supply chain has saved users over $480 million and eliminated 150,000 tons of CO2 emissions by reducing inefficiencies.
Today's supply chains are intertwined networks of many nodes between raw material providers and end customers. This complex network of suppliers, consumers and carriers is further complicated by multiple siloed organizations spanning procurement, logistics and operations. The interconnected nature of this network makes it difficult to respond to changes in real time.
Even once a solution is identified, the dynamics again shift in real time and a different solution is needed within a matter of minutes. The inability to act in real time results in higher supply chain spends, greater non-productive time (NPT), increased risk of stockouts, and a reduction in carrier asset utilization rates.
Today's visualization and digitization tools collect massive amounts of data in the hopes of turning manual workflows into digital ones. However, because so much time is spent preparing, analyzing and communicating the data, supply chain decision-makers face cognitive overload. This overload costs organizations millions of dollars in waste. Relying on these incremental shifts to modernize the supply chain is inadequate in addressing the inefficiencies crippling the industry.
Benefits to aggregates producers include:
Enable dynamic supply chain responses (seconds not hours) to changes in production plans, inventory levels, and customer demand.
Eliminate late shipments and detention at the plant level or customer site.
Eliminate overbilling with invoice reconciliation done in platform.
Move the same payload with 66% fewer trucks (reduce carbon footprint and alleviate capacity constraints).
Unsilo inbound and outbound shipments to increase better collaboration and customer support.
Increase carrier utilization by 2.5 times (become a preferred shipper as you help your transportation partners increase their earnings).
An improved aggregate supply chain will result in more efficient distribution of these materials, ideally increasing the productivity of infrastructure projects across the country.
---
Priyesh Ranjan is CEO of Vorto, a company on a mission to increase sustainability by making supply chains more efficient.