The 22nd annual Babe and Dick Chaney Memorial Golf Tournament was a "tee-rrific" success, according to Chaney Enterprises. The sold-out tournament took place on Monday, May 17 at Renditions Golf Course in Davidsonville, Md. 
After a great day of golf and beautiful weather, sponsors and volunteers enjoyed outdoor refreshments and heavy hors d'oeuvres as the scorecards were tallied up. USI Insurance Services earned first place in the tournament and got to take home the Chaney Cup. Luck Stone/Luck Eco won second place and CarbonCure Technologies came in third place.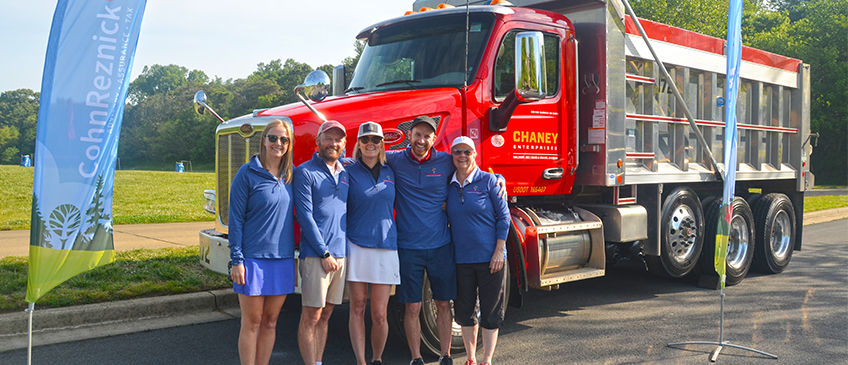 "This year's golf tournament raised a whopping $130,000, allowing us to continue the Chaney tradition of making a meaningful difference in our local communities," the company stated. "More specifically, the funds raised from this year's tournament will support the Chaney Foundation's initiative to start a new youth community center in southern Maryland, where some of the schools with the highest numbers of free and reduced lunch programs are located.
"Year after year, we are humbled by the generosity of our tournament sponsors and participants. Due to all our supporters, the Babe and Dick Chaney Memorial Fund has evolved tremendously, allowing us to pursue additional charitable projects and passions," the company concluded.
The Chaney Foundation, the philanthropic arm of Chaney Enterprises, seeks to make a concrete contribution to positively affect the well-bring of the communities it serves by investing human and financial resources. Grants are given in the communities that align with the company's market footprint and focuses on arts and culture, education, the environment, health, workforce development and safe workplace.