by Pierre G. Villere
Back as far as 2014, as we were slowly and painfully climbing out of our economic lows, I was making my usual round of presentations to industry associations around the country, and I was gazing intently into my crystal ball and trying to understand the future of the housing market.
As we all know, housing was the single largest factor in causing what became the Great Recession, as sub-prime mortgages bundled and sold to institutional investors turned out to be an absolute financial disaster.
Millions of borrowers were pulled into housing ownership who were not qualified but were loaned mortgage dollars to fuel an insatiable appetite by financials markets seeking higher yields at a time of record low interest rates and a dearth of returns elsewhere in the financial markets.
But I knew at the time that the pullback to a low of 478,000 new home starts in April 2009 was simply unsustainable. We had recorded an average of 1.6 million starts since the numbers were first collected in 1959, and that pace was simply not sufficient to meet a paused new housing demand.
In those presentations, I reiterated the pressure of immigration on housing, noting that new immigrants were a factor in housing formations. But what I saw at the time was the unleashed potential of the Millennials, and when they finally came off the bench, they would be a powerful force in fueling the housing recovery.
Well, I Was Right. I was late by a couple of years, because it took longer than I expected, but right nevertheless. At the time, I read with great interest a then-recent survey of younger Americans that strongly supported the notion that the goal of homeownership remained an important part of the American Dream. I said at the time that the economic future of Millennials would be key to the future of housing demand.
Back then, a record number of individuals aged 18 to 34 years delayed household formation as a consequence of The Great Recession, a situation I dubbed as "The Great Delay." A confluence of pressures, including unemployment, slow wage growth, and rising student loan burdens had reduced attainment of traditional goals associated with the American Dream, including marriage and homeownership.
Some experts at the time questioned whether these delays represented deferrals due to economic conditions – or true changes in preferences and goals. I was convinced it was just deferrals.
Another Prediction. In 2014, I predicted that over the next five years, 8.3 million new Millennial households would form, creating a huge impact on a new housing market that saw housing starts pass the one million mark that year for the first time since the onset of the financial crisis. This added demand would have a huge impact on new housing, I predicted.
Well, I was late by a year or two, and it took the unprecedented impact of the COVID-19 crisis to kickstart this housing demand I knew was coming. Housing starts soared 19.4% month-over-month to an annualized rate of 1.739 million in March, the highest reading since June 2006, easily beating market expectations of 1.613 million.
Single-family housing starts jumped 15.3% to 1.238 million, and the rate for units in buildings with five units or more increased 30% to 477,000. Strong gains were reported in the Northeast at 64%, and the Midwest at an eye-popping 122.8%.
While there are factors like low interest rates and increasing demand from people moving away from big cities due to the coronavirus crisis, the now-unleashed buying power of the Millennials is acknowledged to be a major factor in this boom. I knew there was a limit to how long they would live in their parents' basement, or even in the room they grew up in.
So how long will this last? At some point, supply will meet demand, and housing start growth will slow, particularly if interest rates start to rise against the threat of rising inflation. But I predict that won't happen anytime soon, so expect a strong housing market for at least a couple of more years, creating a continuing demand for construction aggregates.
---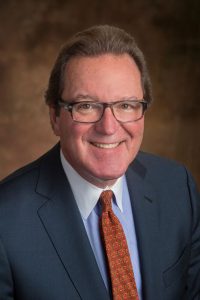 Pierre G. Villere serves as president and senior managing partner of Allen-Villere Partners, an investment banking firm with a national practice in the construction materials industry that specializes in mergers and acquisitions. He has a career spanning almost five decades, and volunteers his time to educate the industry as a regular columnist in publications and through presentations at numerous industry events. Contact Pierre via email at [email protected]. Follow him on Twitter @allenvillere.