The RM 120X from Rubble Master (RM) is the first-of-its-kind mobile impact crusher featuring the RM NEXT philosophy. RM NEXT elevates the easiest-to-use material processing equipment to a new simplicity, safety and performance level. RM's refined machine controls are designed to give you the most out of your crusher. Make light work out of daily maintenance. Troubleshoot issues faster and with confidence. And put more material on the ground.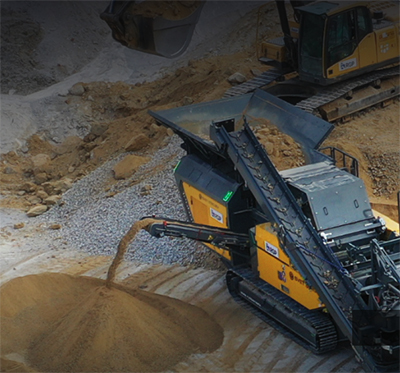 The company said product features include:
30% More Capacity – High- performance pre-screen options to increase your total production capacity.
Unmatched Usability – Improved usability and ergonomics enable even crushing novices to use a machine built for producers.
Safety First Design – Safety is the most important part of the RM 120X mobile crusher so that you can trust your guys around the machine.
Fewer Blockages –The RM Release System allows operators to deal with blockages without leaving their cab.
Easy to Adjust – Simple and fast crushing chamber geometry adjustments.
The RM 120X also has a large feed opening and an on-board 5- x 12-ft. screen attachment. The product is "built with the simplicity required to produce day in and day out."
Rubble Master, www.rubblemaster.com