Interpersonal, Financial, Customer Service, Judgment And Accountability Skills Should All Be Taught.
By Steve Schumacher
In my career, one of the biggest complaints of business executives, when it comes to hiring, is that our school systems do not prepare people adequately to move into the working world. Shortcomings include interpersonal skills, financial skills, customer service skills, judgment and accountability for results.
There are a lot of reasons for this gap. Schools have small budgets, limited staff and must adhere to state and federal guidelines with curriculum. Regardless of the reasons, businesses have been spending millions of dollars to do the job that most people expect our schools to be doing. Not every business has the ability to set up intern programs, where prospective employees and companies have a trial period to see if a bigger investment in a future with the company is warranted.
With the crises we have been experiencing in 2020 and 2021, we all know that schools have been hit especially hard. There is a lot of fear among students, teachers, staff and parents. Safety of all concerned has become the main consideration in re-opening schools. Hybrid or completely online instruction is becoming the norm. Teachers have become students, trying to get up-to-speed with how to teach over the computer.
Knowing that schools have fallen short in supplying organizations with job-ready students for decades, how does the shutdown of schools and online learning impact the preparation of students in the future?
Partner with local schools. Think of local schools as training grounds for your organization. Meet with school leaders to discuss expectations and offer assistance where possible. Set up a volunteer situation where your employees can take time off from work and spend that time volunteering at schools. Offer to have employees speak to classes about careers in your industry. Host tours of your facilities for students, teachers and administrators. You are a customer of the products of education – good, qualified students. If you are not satisfied with that product, work together with schools to improve it.
Stick to your hiring standards. There is an old saying in the hiring process – "do not settle." Don't be satisfied with the quality of candidates. If you do that, you will find yourself in a revolving door of hiring/firing. The higher your hiring standards, and the more you adhere to them, the less time and money you will have to put out to shore up incoming employees. Yes, it is painful to have an open position for a long time. And yes, you may lose the budget for that position. Hang in there, you will get through it and be glad you waited for ideal candidates. I was talking to a former administrator at one of our nation's top colleges. He told me that the university had been lowering its admission standards every year for 10 years. In my opinion, that is scary.
Accountability. If you hire people that you know you will have to invest a good amount of training in, make sure you put most of the accountability for that training on the new hire. Giving them the responsibility to seek out ways to get up-to-speed will tell you a great deal about their willingness and ability to develop themselves and follow instructions. After the pandemic crisis, the opportunities for training and development will not be as available as they were pre-virus. New employees will have to be very creative. As a leader, it is important that you do not waver from the standards you have set for employee performance. It is the employee's job to get the skills and perform well. It is your job to coach performance and put employees in situations where they can use their new skills.
Engage all employees in new hire training. Let's face it – times are tough and resources are slim. You have a core group of employees who have been performing well for a long period of time. Utilize that knowledge storehouse to make up for the gap in learning when new hires leave school. Set up mentoring programs that team up senior employees with new employees. Make sure you team up new people with employees that are fans of the company and will be positive in the role of mentor. Be specific with what you want the mentor to do and what the new hire should learn. Mentor programs and processes are partnerships with specific goals and objectives.
Unfortunately, many schools fall short in preparing students for work. Take that on as a challenge and look at it as an opportunity to mold new people in a way that will benefit them and the organization the most.
---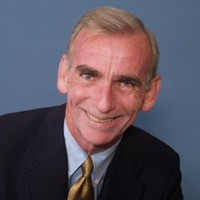 Steve Schumacher is a management consultant, trainer and public speaker with more than 25 years of experience in numerous industries throughout North America, including aggregates operations. He can be reached at [email protected].