Powerscreen Crushing and Screening, the authorized distributor for EvoQuip's compact mobile crushing and screening equipment for Kentucky, Tennessee, Alabama, Mississippi and Indiana, has opened a new location that encompasses a five-acre site with office, warehouse and workshop facilities in Indianapolis, Ind.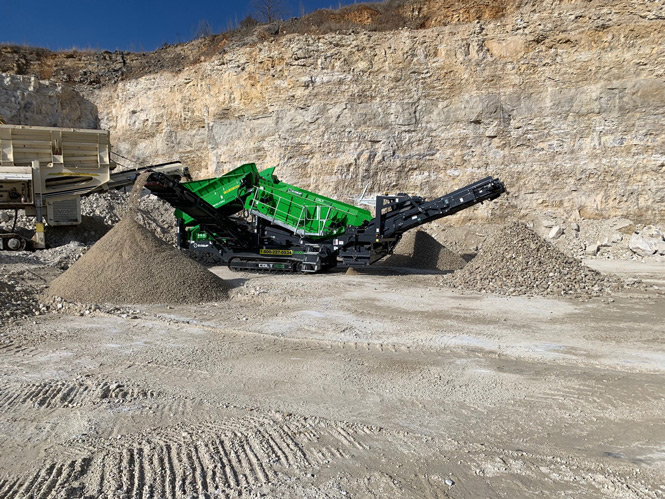 Heading up the new facility is Connor Cobane, originally from Carrickmore, Northern Ireland. Working to get a new facility off the ground is not for the faint hearted, but he is up for the challenge. "I'm looking forward to setting up and expanding the business into Indiana, meet new customers while continuing to support existing customers in the region. Key to this effort is recruiting a team as passionate and loyal as what I have experienced at my time working at the Powerscreen Crushing and Screening Louisville location, as it is what sets us apart in the industry," Cobane said.
Andy Lawerence, EvoQuip North America sales director, said, "EvoQuip wants to take this opportunity to offer best wishes to Powerscreen Crushing and Screening as they continue to grow their business and expand into Indiana. The Powerscreen Crushing and Screening team are fiercely loyal, dedicated to each other and bonded to people who share their vision and work ethic, and we at EvoQuip feel fortunate to having this winning team represent our equipment across Indiana.
"EvoQuip has built an excellent relationship with Connor Cobane during his time representing the EvoQuip range and we are delighted that he has been appointed as the general manager for Powerscreen Crushing and Screening Indiana. We wish the team, particularly Connor, the luck of the Irish as he takes this next important step in his career and look forward to working with him to expand our presence across Indiana," Lawerence said.