Reostone Quarry's Donation Ensures Teachers Can Focus On Students Rather Than Sanitizing Classroom Supplies.
By Therese Dunphy
Good Neighbor: Rogers Group Inc.
Operation: Reostone Quarry.
Community Impact: The operation donated $2,000 in school supplies to its local elementary school.
---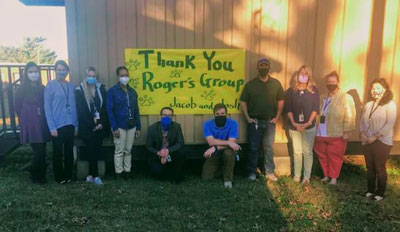 With many students across the nation returning to schools this spring, aggregate producers are adapting school partnerships to meet the current needs and challenges facing teachers and students. One example can be found at Rogers Group's Reostone Quarry in Nashville where it is helping Charlotte Park Elementary keep the focus on teaching and learning.
The operation has worked with the school, which is home to approximately 500 students, for a number of years. Historically, Charlotte Park has reached out when it needs items for a portable donation center, which opens twice a week to provide families with food, clothing, and other necessities. "Once a month or as they needed supplies, the vice principal would just give me a call," said Jacob Hinton, plant manager. "We would go to the local store to pick up a big order of food with lots of non-perishables and personal hygiene supplies, and we would donate them for the school to give out to the community."
During the pandemic, however, Hinton observed new challenges facing schools. "My mom has been a teacher all of her life," he explained. "We were talking about how everything has changed for teachers." After gaining insight from his mother, Hinton reached out to Nick Way, the vice principal, who confirmed that the school was having a difficult time maintaining individual classroom materials for each student. As a result, teachers were sanitizing shared supplies between classes. The process was eating into educational time. "It wasn't giving the teachers the time they needed to be able to prepare themselves for the next class coming in," Hinton said.
He worked with the PENCIL Foundation, a group that partners with local businesses to give Nashville schools the tools and resources they need. It currently has 751 business partnerships and donated $1.8 million in supplies during the 2019-2020 school year, making it the largest school supply provider to metro Nashville schools.
"We reached out to partner with them and got all the school supplies that the school requested," Hinton said. Teachers created wish lists based on the needs of their classroom and grade level. Supplies included pouches, washable markers, scissors, glue sticks, crayons, colored pencils, and more. PENCIL helped to put together supply packages for each student.
Hinton and his plant foreman Josh Ray coordinated the donation with the PENCIL Foundation and delivered it to the school. "The day that we donated all the supplies, all the teachers came out and helped us unload it off the back of our truck," he said.
The teachers had made a large poster and expressed their gratitude for the donation, with the goodwill extending throughout the entire operation. "We have employees who grew up in this neighborhood," Hinton said. "We have an administrative assistant who has lived in Charlotte Park her entire life. It's always rewarding to everyone here. We make sure we're communicating with those who don't get to personally deliver donations."
In the future, Hinton said he hopes to be able to host students from Charlotte Park for onsite field trips to the quarry. "For the guys who are working at the quarry, that's one of the most rewarding things: to see how excited students get when they see all the big machines. We don't get to see that kind of excitement and enjoyment every single day," he said.
While its partnership with Charlotte Park Elementary School will likely continue to expand with other projects along the way, its efforts with the PENCIL Foundation have had a significant impact on the staff this year.
"Instead of having to clean and sanitize all the individual school supplies, the teachers can now focus on what they do best – teach," Hinton said.
---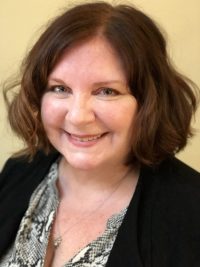 Therese Dunphy has covered the aggregates industry for nearly 30 years, while also serving multiple roles as a public official. As the owner of Stone Age Communications, she provides communications consulting services to help aggregate producers build stronger relationships within the communities they serve. She can be reached at [email protected].