This year marks Columbia Steel Casting's 120th anniversary. Originally founded in 1901 as Columbia Engineering Works, the company was the first steel foundry west of the Mississippi River and supplied machinery parts for mining and lumber operations throughout the Pacific Northwest and California. Today, the company continues manufacturing steel wear parts for customers worldwide from its headquarters in Portland, Ore.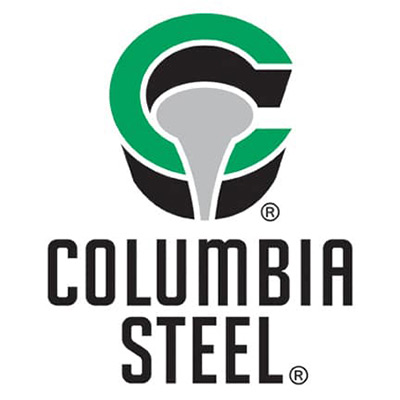 A company doesn't survive this long without overcoming a few challenges. While the lean years of the Great Depression led to an unprecedented period of growth supporting the local shipbuilding industry during World War II, Columbia Steel struggled to find its niche in postwar years and faced a devastating fire that nearly destroyed its old plant. However, a new foundry location along with new products and processes developed during the 1960s and 1970s allowed the company to make inroads in the global mining industry and set the stage for worldwide growth that continues to this day.
"Fortunately, we've learned how to adapt and overcome obstacles throughout our history. A year ago our team faced a new set of challenges as the coronavirus pandemic hit," said Martha Cox, president and CEO, Columbia Steel. "We had to quickly institute new sitewide health and safety protocols to meet the demand of being designated as critical infrastructure by the Department of Homeland Security."
Throughout much of its history, the company was led by three generations of the Bird family. The first was Hobart Bird, a World War I hero, who returned from Europe to work in the maintenance crew before going into sales and management, eventually buying the company. After Hobart's untimely death in 1946, his son Hobart "Bud" Bird Jr. left the Coast Guard to take over for his father as company president. Bud Bird led Columbia Steel through its explosive growth in the second half of the 20th century before turning company leadership over to his daughter Martha Cox in 2012. She began working in Columbia Steel's accounting and data processing departments while receiving a master's degree in finance.
"I feel a tremendous responsibility leading a company with such a long history in Portland. With second and third-generation employees still within our ranks, a connection to the past always feels close at hand," said Cox. "Our goal today is the same as it has always been, which is to maintain our status as the preferred supplier of replacement wear parts in the industries we serve by providing exceptional customer value and satisfaction through guaranteeing fit and performance."
Today, Columbia Steel continues delivering high-quality wear parts for organizations in the mining, metal recycling and power industries. As the company moves into its 121st year and beyond, it will stay focused on these core markets by offering innovative solutions to its customers' most pressing problems while also exploring new product opportunities whenever new needs arise.